Environmental simulation tests
Our facilities can reproduce certain climatic conditions (salt-laden air, solar radiation, etc.) as well as some mechanical effects of the environment (vibration and impacts) allowing thus to evaluate the effect of enviromental agents on the normal functioning of components, equipment or systems.
Dust
Rain
Salt mist
Solar radiation
IP classification testing
Impact
Vibration
Vibration and temperature
The standards are those described in: MIL-STD-810, IEC 60529 (IP code), EN 60068-2-5 (solar radiation) EN 60068-2-11 (salt mist), EN 60068-2-6 (vibration), EN 60068-2-64 (random vibration), EN 50102 (IK code).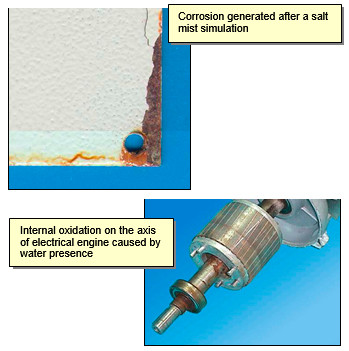 Latest posts by Media ATN
(see all)