CMSE 2019
martes, noviembre 12, 2019 - 8:00 am

/

viernes, noviembre 15, 2019 - 5:00 pm

CET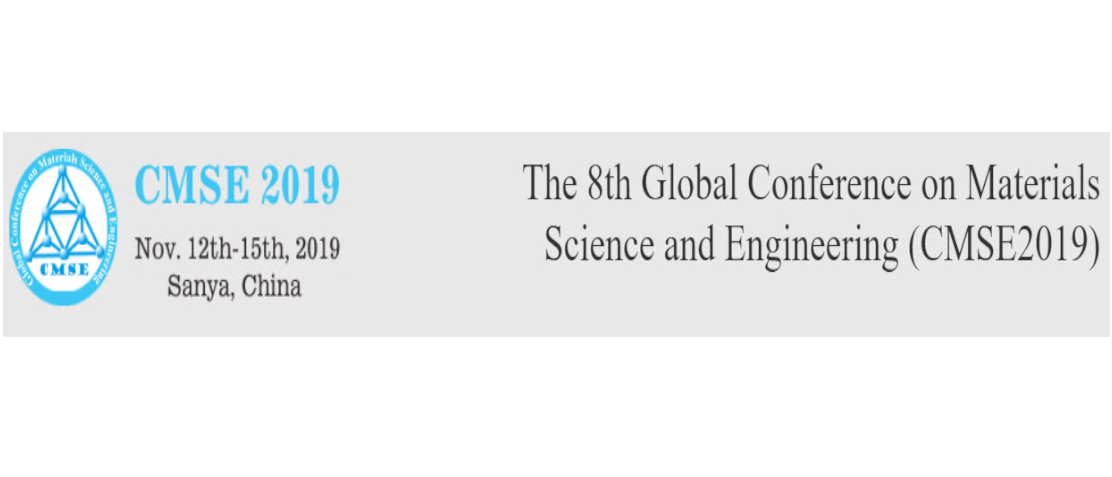 La 8ª Conferencia Mundial sobre Ciencia e Ingeniería de Materiales (CMSE 2019) se celebrará del 12 al 15 de noviembre de 2019 en Sanya, provincia de Hainan, China.
La conferencia CMSE 2019 es una plataforma donde científicos, investigadores y estudiosos presentan los resultados de sus diferentes investigaciones en los campos de la Ciencia e Ingeniería de Materiales. De esta manera, se pueden discutir los desafíos prácticos encontrados y las soluciones adaptadas a cada situación.
Este año la conferencia se celebrará en Sanya, en la provincia de Hainan, situada en el extremo sur, la ciudad tiene muchos puertos excelentes que hacen que las relaciones internacionales sean más propicias y cómodas.
Programa de la Conferencia
Breve programa:
12 Nov            Registro
13 Nov            Discurso de bienvenida, discursos de apertura, invitaciones y presentaciones orales
14 Nov            Presentaciones de los Invitados, Presentaciones Orales
15 Nov            Presentaciones de Póster
The detailed conference program will be updated a month before the beginning of the conference.
Topics of Interest
Researchers and practitioners are encouraged to submit original, unpublished contributions.
The topics of interest include but are not limited to (Multidisciplinary subjects are especially encouraged):
[/vc_column_text]
Materiales compuestos
Materiales Cerámicos
Caracterización y pruebas
Nanomateriales
Mecánica
Otros Materiales Temas Relacionados
This post is also available in: Inglés
Eventos Relacionados
This post is also available in: Inglés