AEROSPACE & DEFENSE MEETINGS SEVILLA 2020
Wednesday, September 9, 2020 - 8:00 am

/

Friday, September 11, 2020 - 5:00 pm

CEST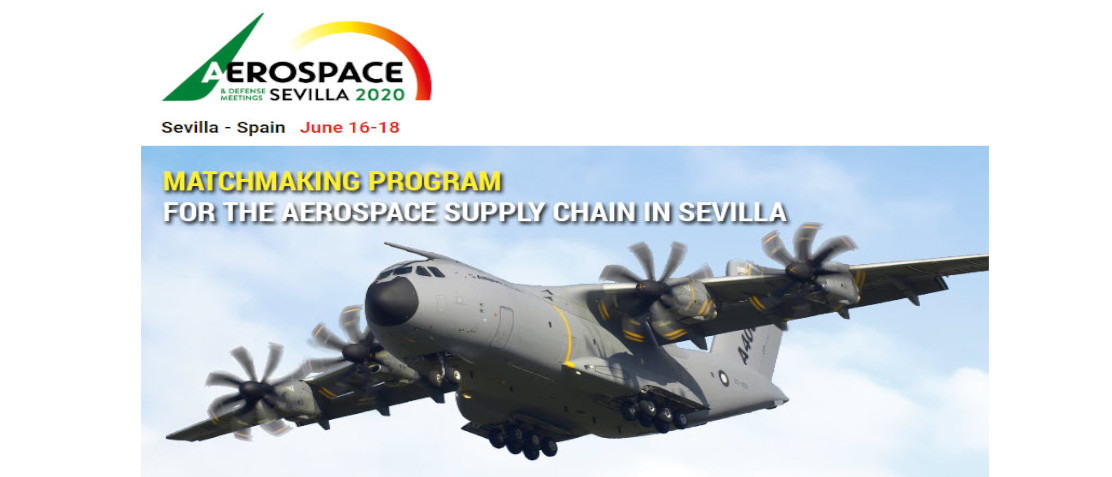 A PLATFORM FOR TAKING A STEP FORWARD IN THE HISTORY OF THE AEROSPACE & DEFENSE INDUSTRY IN ANDALUSIA.
The fifth edition of the most important BtoB event in Spain, the Aerospace and Defense Meetings Sevilla, will be held from June 16 to 18, 2020. This is an opportunity for leaders in the aerospace industry to meet with potential industry partners.
The aeronautical industry in Andalusia is prepared to meet the demand for the next years. Its high-level competitiveness offer real potential for developing new partnerships and projects.
ADM SEVILLA ENABLES COMPANIES TO COME TOGETHER, MAKE CONNECTIONS, AND IDENTIFY NEW BUSINESS PARTNERS!
The program includes a 2-day program of One-to-One meetings, workshops, OEMs procurement and supply chain policies sessions, innovative seminars and key conferences, dealing with the latest and most crucial topics of the aerospace and defense sector.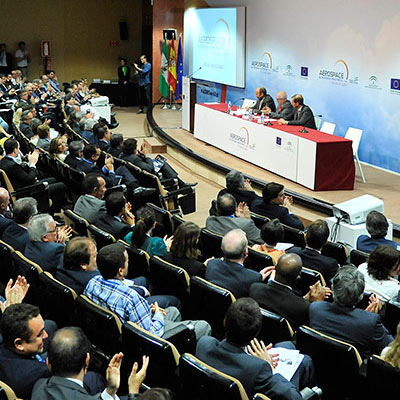 A&DM SEVILLA SUMMIT
A one day high level conference devoted to innovation and the supply chain & procurement policies of large OEMs in Spain. A chance to learn from senior industry professionals and join the debate!
ONE-TO-ONE MEETINGS
The program will offer all participants the opportunity to sign up, identify and request meetings with relevant contacts prior to the show. Schedules of meetings, based on those choices, will be pre-arranged. The one-to-one meetings will be held at the venue.
This is an outstanding tool for supply chain, procurement, technical teams, suppliers and contract manufacturers to save time, meet the right people and discuss their requirements and capabilities.
WORKSHOPS
A&DM Sevilla offers a must-attend conferences program. These are excellent opportunities for professionals to share experiences and better comprehend the market scientific, industrial, technical and commercial evolutions.
BCI Aerospace business aims to assist large firms and SMEs involved in the global aviation, and space industries, having civil and defense applications, to explore specific markets and seize business and partnership opportunities. Our Aerospace Meetings range of events offers business to business platforms, high level conferences and industrial tours to better comprehend aerospace business in targeted countries and areas having specific requirements and opportunities.