Drones Days – European Drone Expo.
Friday, March 15, 2019 - 9:00 am

/

Sunday, March 17, 2019 - 6:00 pm

CET

In 2015 Drone Days was created with the intention of have a meeting platform, where professionals could have a place to exhibit and exchange ideas about the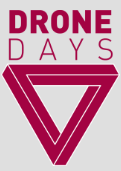 drone sector, besides a place to obtain information for those companies whose business and main activity can benefit from the use of drones.
The 2019 convention will have a large number of professionals, where exhibitors are divided into what has been the professional leisure world, with 85% of the total, and the recreational and leisure world, represented by 15% of the exhibitors of the Expo.
Enterprise Europe Brussels collaborator, remains of vital importance to organize a platform of European meetings between professionals and companies from more conventional sectors that want to open expectations to the drone market and in that way, know the advantages that can offer this type of market. It is for this reason that B2B meetings are so important. These meetings are an efficient means to start possible long and medium term collaborations with future clients and partners. The expo endorse this type of meetings, which made it possible for the 2017 and 2018 editions to have more than 20 European companies having the opportunity to meet each other.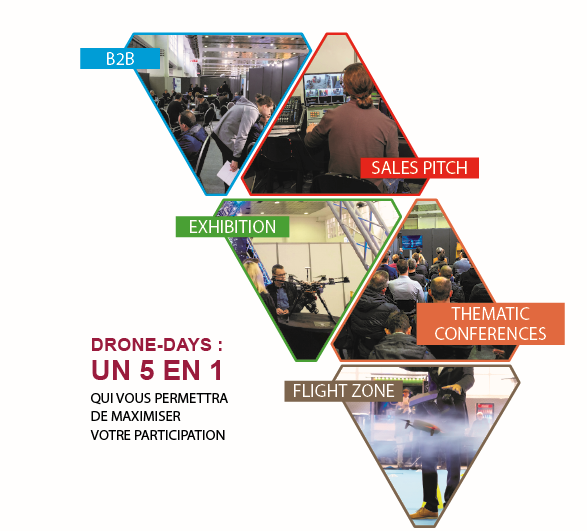 They also have a place dedicated to thematic conferences, which will be taught by Belgocontrol, DGTA, the "Québec Center of Excellence", among others. Attendees will have the opportunity to assist sales presentations offered by commercial companies and be received with flight demonstrations offered by commercial companies.
But, if you're looking to participate actively in the convention, what better than to present your product or service through a "SALES PITCH", where in 20 minutes you have the possibility to call the attention of the audience, offering your experience in the sector and be able to present the most cutting-edge and innovative products. In the same way, have the opportunity to answer questions, formulated directly by an interested public, making them potential clients.
Drone Days 2019, is an indispensable platform for the Drone community and for all companies that want to link with this change in the aeronautical sector.