Global Space and Technology Convention
Thursday, February 11, 2016 - 8:00 am

/

Friday, February 12, 2016 - 5:00 pm

CET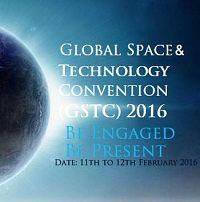 Global Space & Technology Convention
(GSTC) is Asia's Premier Space & Technology Event, providing a platform for latest technology in space engineering and design.
Providing a platform for the latest technology in space engineering and design, Singapore Space & Technology Association (SSTA) presents the worlds premier space convention, GSTC. Held in Singapore on the first quarter every year, GSTC is well-positioned to give you an edge over the rapidly developing space industry in Asia. A modern, vibrant city with state-of-the-art infrastructure, Singapore is the ideal location to attract global industry leaders and research organisations to showcase their latest space products and design concepts right at the heart of Asia.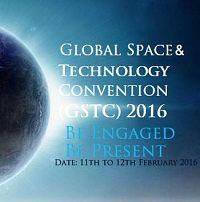 The "Rise of the rest" theme holds true…Asia is a critical market in the area of space technology.
With the space industry estimated to be worth over US$300 billion, many Asian companies and agencies deemed at the forefront. Home to a majority of the global population, there is increasing demand for space-related services, and a strong push towards technology advancement and new applications.
Growth and development of the space industry in this region presents many untapped opportunities, and GSTC serves as a neutral forum for business-to-business networking and interaction. GSTC also continues to play an active role in bridging the gap between East and West.
Latest posts by Media ATN
(see all)