RADECS 2017 Geneve | Alter Technology
Monday, October 2, 2017 - 8:00 am

/

Friday, October 6, 2017 - 8:00 pm

CEST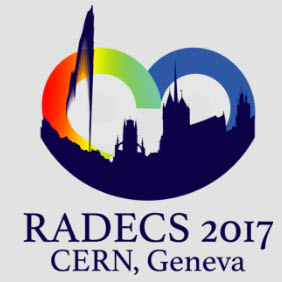 RADECS 2017
The aim of RADECS 2017 conferences is to provide an annual European forum for the presentation and discussion of the latest advances in the field of radiation effects on electronic and photonic materials, devices, circuits, sensors, and systems. The scope of the conference encompasses technological processes and design techniques for producing radiation tolerant systems for space, aeronautical or terrestrial applications, as well as relevant methodologies for their characterization and qualification. The conference features a technical program, an Industrial Exhibit, and one day tutorial or 'short course' on radiation effects. The technical program includes oral and poster sessions and round tables.
ALTER TECHNOLOGY GROUP will participate at RADECS 2017 Conference presenting three posters within various technical sessions covering some developments and test results carry out during the past year:
TID test on ITER Interlock Discharge Loop Interface Box (DLIB) system, an example of radiation test at equipment level.
Fernández (ATN), J. Bárcena (ATN) and E. Muñoz (ATN).
Farmer chamber response to different filter box  and surrounding configurations. 
Martín-Holgado (CNA), Y. Morilla (CNA), M. Domínguez (ATN), and G. Fernández (ATN).
SEE Testing on PADI-X for JUICE 8-Channel Ultrafast Charge Pre-Amplifier ASIC.
López-Calle (ATN), A. Sirin (IRF), H. Andersson (IRF), M. Kerenyi (IRF), JJ. González (ATN), C. Poivey (ESA), L. Bonora (ESA), E. Muñoz (ATN), M. Domínguez (ATN) and G. Fernández (ATN).
It will be held October 2nd to 6th in Geneva, Switzerland at the Centre International des Congrès de Genève (CICG). Alter Technology will be at Industrial Exhibition booth #20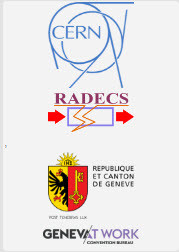 From Space, to Ground and Below
Basics Mechanisms of Radiation Effects in Electronic Devices and Materials.
Radiation Effects on Electronic, Optoelectronic and Photonic Devices and Circuits.
Space, Atmospheric, Terrestrial and Accelerator Radiation Environments.
Hardness Assurance Technology, Methodology.
Qualification and Testing.
In Orbit Radiation Studies
Best Paper and Outsanding Contribution
Where Students are Discovered and Advancements are Made!

Participate at RADECS 2017 and profit from "Special Student Events", become one of at least 10 sponsored students including shor-course and conference fees, as well as lodging.
Meet organizations, universities and companies to pave your way for the future, Spend the last day at CERN and discover unique science and technology.
Technical Sessions
Latest posts by Media ATN
(see all)