THERMINIC 2019 Thermal Investigations of ICS and Systems
Wednesday, September 25, 2019 - 8:00 am

/

Friday, September 27, 2019 - 5:00 pm

CEST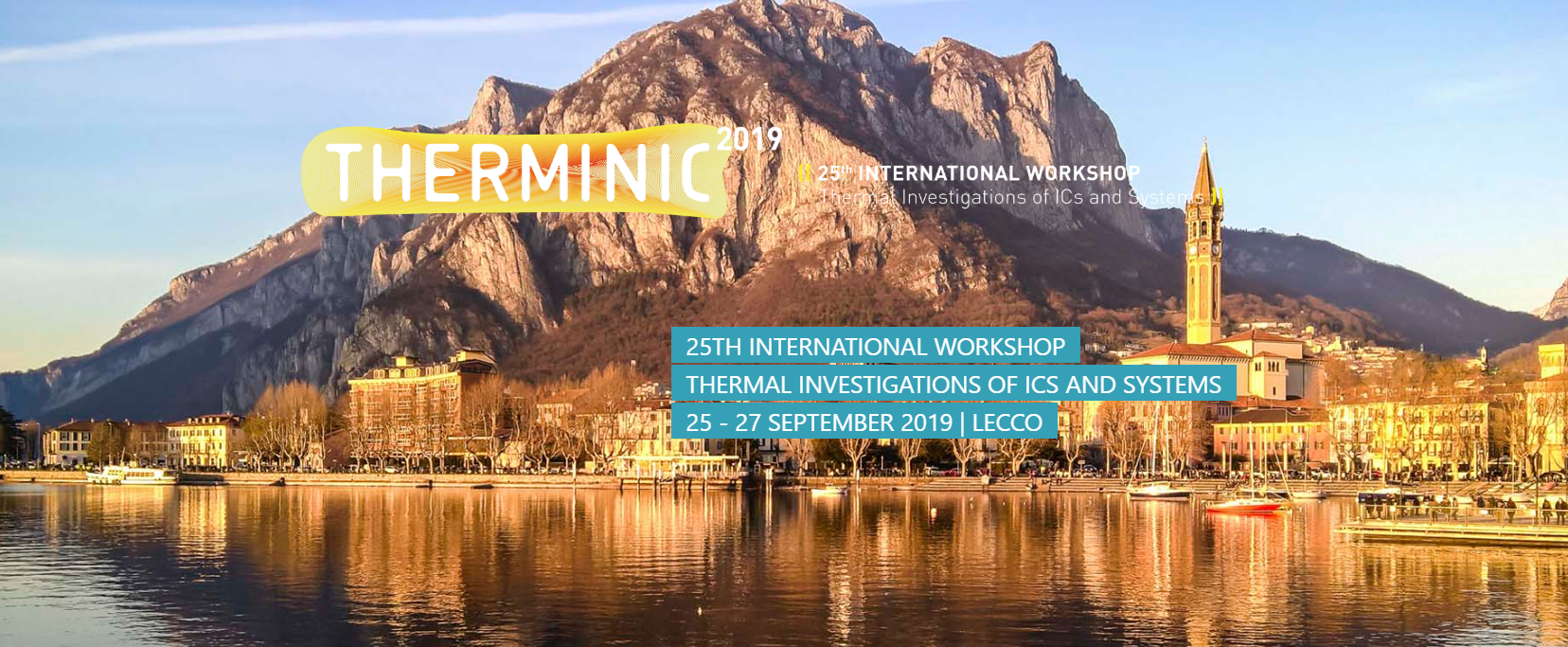 THERMINIC is the major European Workshop related to thermal issues in electronic components and systems. The Workshop will again present the state-of-the-art concerning the investigation of thermal issues in electronic components and systems.
THERMINIC 2019,  is dedicated to academics and industrialists involved in both micro and power electronics, this annual event promises to be a very special occasion with a high-quality technical program and exciting social events. We invite delegates to consider submitting abstracts that are related to, but not limited to, the following topics:
Thermal Phenomena, Simulation, and Experiment
Electronics Cooling Concepts
Thermo-Mechanical Reliability
The 25th edition of Therminic will be held in the city of Lecco, encased in the charming scenery of Lake Como, Italy. Politecnico di Milano will act as a hosting institution and provide the conference with the vibrant context of its university campus and research facilities. Besides, the forthcoming 25th edition holds a symbolic and strategic value: it will be a special occasion to get an insight to the latest advancements in the field nano and power electronics and to draw a retrospect to the last decades of research along with an outlook to future directions. Carefully selected contributions and special social events will also provide an opportunity to share knowledge and experiences in the exclusive scenery of Lake Como.
Three distinguished representatives from science and industry as keynote speakers at Therminic 2019, who will showcase current trends and present highlights from their respective fields of work:
Alberto Castellazzi | Kyoto University of Advanced Science (KUAS); Synthesis and Analysis of Wide-band-gap Based Integrated Power Electronics: Enabling Exploitation of Higher Temperature Capability by Bespoke Models and Design Tools
Pete Zampardi | Qorvo; Thermal Considerations in Handset Power Amplifier Technology and Modules
Dirk Schweitzer | Infineon Technologies AG; Trends and Developments in Thermal and Mechanical Simulation of Semiconductor Devices
A one-day short course on "Thermal Design Optimization" precedes the workshop on September 24, 2019.
Thermal design optimization
Therminic short-course 2019
Temperatures are a dominant performance limiting factor in a wide field of applications like lighting, power conversion, drives, and telecom. Cooling performance is a key driver in the performance of the end product. In addition, the cooling performance must be able to cope with a wide range of conditions to guard the reliability of the total system performance – while at the same time over-design must be avoided for reasons of compromising other desirable system attributes like price, volume or mass.
The short-course will treat the following topics:
Translating system requirements to thermal requirements
Thermal length scales for temperature drop in solids and for flow heating
Input and output parameters
Virtual Design of Experiments, using CFD to obtain the transfer function between design inputs and temperature outputs
Monte Carlo simulation and statistical capability of the cooling performance to cope with variations in use conditions
Multiple response optimization
Optimization software
Latest posts by Media ATN
(see all)