Toulouse Space Show 2016
Tuesday, June 28, 2016 - 8:00 am

/

Thursday, June 30, 2016 - 5:00 pm

CEST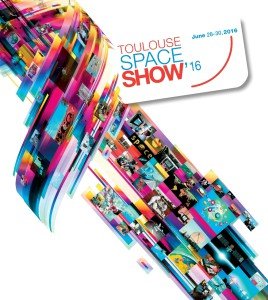 Toulouse Space Show 2016
The Toulouse Space Show (TSS) is a major global forum dedicated to the progress in space infrastructure, technologies and applications. It gathers about 2000 participants from many European and International countries around plenary sessions based on high level keynotes, round tables, exhibitions and demonstrations.
The Round Tables of Toulouse Space Show 2016 will especially address international cooperation issues, the geospatial intelligence, the innovation and disruption approaches, as well as the links between space applications and the digital economy.
Ideally located in Southern France between the Mediterranean and the Atlantic, Toulouse and its region have become the undisputed leaders in Europe for the design and production of space systems: the focal point of unique industrial, educational and research expertise covering the whole value chain, from space infrastructures and data processing to applications. Resolutely modern, yet proud of the legacy of its past, Toulouse incomparable "art de vivre", coupled with the wealth of its cultural heritage, is bound to draw you in.
Opening hours
Registration desk
Tue 28 June: 8:00 – 20:00
Wed 29 June: 8:00 – 18:00
Thu 30 June: 8:00 – 18:00
Exhibition
Tue 28 June: 14:00 – 18:00
Wed 29 June: 8:00 – 18:00
Thu 30 June: 8:00 – 17:00
Programme
GDE Error: Unable to load requested profile.
Latest posts by Media ATN
(see all)