World Space Week 2018
Friday, October 5, 2018 - 10:00 am

/

12:00 pm

CEST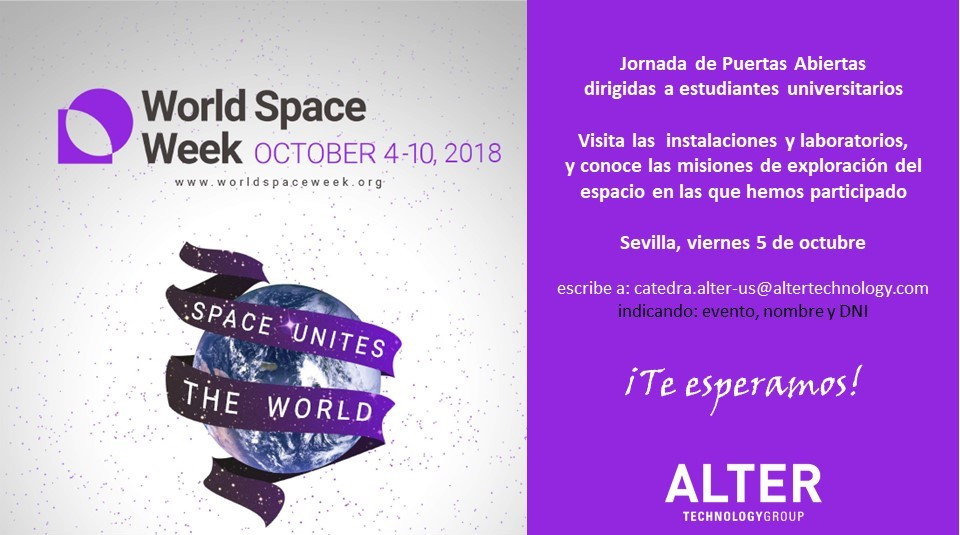 The World Space Week is a global celebration of science and technology, and its contribution to the improvement of the human condition.
The event consists of acts of dissemination and education about space carried out by space agencies, aerospace companies (where Alter Technology participates as national promoters), schools, planetariums, museums and astronomy clubs from around the world in a common time frame.
Alter Technology promotes the celebration of the World Space Week coordinated with the City Council of Seville, the University and various public and private institutions of the city.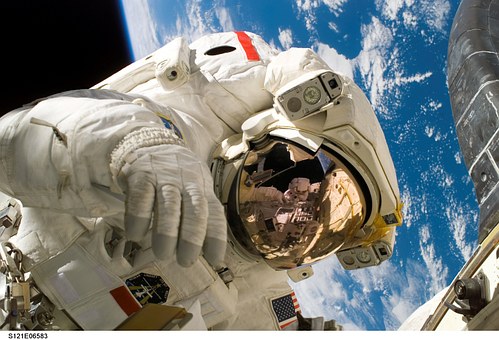 The main mission is the dissemination in society; of all the benefits that the space brings.
With this objective, Alter Technology opens its doors to university students, so that they have the possibility to visit the facilities and laboratories, as well as to know the missions of exploration of the space in which the company has participated in the last years.