Upcoming Events
Events List Navigation
Wednesday, April 25, 2018


Learn more about this effect in Electronics Materials & Processes for Space (EMPS) Workshop, EMPS-9.
The ninth Electronic Materials and Processes for Space workshop will be held in Switzerland, at Y-Parc in Yverdon-les-Bains.
The workshop is hosted by the Swiss Welding Institute (SWI).
Find out more »
Sunday, June 17, 2018

7th International Workshop on Analogue and Mixed-Signal Integrated Circuits for Space Applications
Organized in collaboration with ESA, IMEC and Sponsors, provides an international forum for the presentation and discussion of recent advances in analogue and mixed-signal VLSI design techniques and technologies for space applications.
Find out more »
Tuesday, October 9, 2018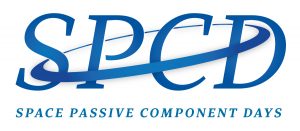 Passive Components represent more than 80% of the EEE parts used in spacecraft. Therefore, they represent a major concern for space applications. In recent years, the development of Passive Components has been driven by reliability, performances, new functionalities, mass and volume saving and cost reduction. Space Passive Component Days (SPCD) international Symposium The SPCD international Symposium is the premier technical conference dedicated to Passive components for space applications. It is an exceptional venue to learn more about the latest advances…
Find out more »
+ Export Events