The Equipment Testing and Certification (EC) department of Alter Technology is a provider of  technological solutions regarding product  compliance to  companies in high demanding industries such as Aerospace & Defence, Security and Fire, Railway etc. Our objective is to provide our customers with efficient testing and certification solutions and to give response to new technological challenges.
Assuring quality, reliability, safety and performance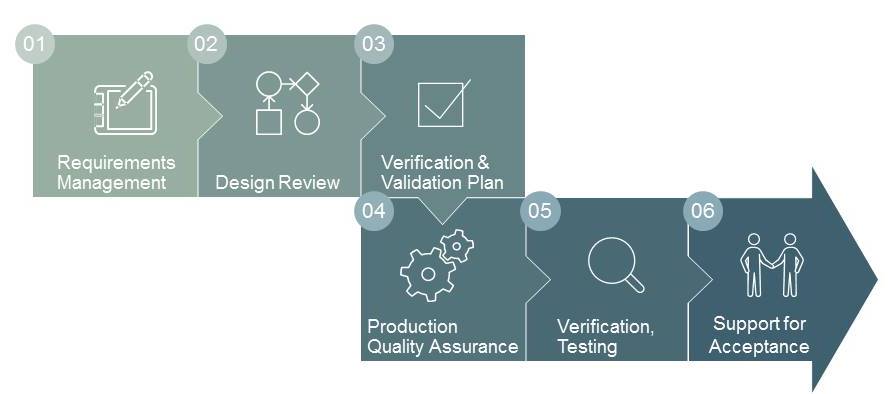 Product quality assurance of complex systems presents particular difficulties that require a solid expertise to achieve the objective without jeopardizing the time to market and optimizing the cost of the solution. These complex systems are composed of several subsystems, result of the integration of products of different nature, type and origin, which require a depth analysis of the whole system life cycle.
The system manufacturer requires the collaboration of a reliable partner such as Alter Technology that gives support along the whole process with the quality engineering, consultancy and testing services needed.
1. Requirements Management
Regulatory compliance of the system and standards, such as the CE Marking (Electromagnetic Compatibility Directive, Low Voltage Directive, Machinery Directive, Radio Equipment Directive, Pressure Equipment Directive, ATEX, CPR, RoHS, ErP), etc.
 2. Design Review
To ensure the system compliance with the requirements by means of design measures.
COTS requirements specifications
Pre-qualification testing and recommendations concerning design
Environmental and EMC control plans
Suppliers management so that the supplied products fulfills the requirements
3. Verification & Validation Plan
To identify the required verification method (analysis, test, inspection) and the corresponding activities, planning and tools which will allow to show that the system fulfill the applicable requirements.
4. Production Quality Assurance
Assure the quality of the equipment, materials, structures, components and processes utilized in the manufacturing, assembly and future operation of the whole system.
Ensure quality assurance and quality control at manufacturer´s facilities:
Factory audits (QMS and production line)
Factory Acceptance Tests (FAT)
Quality of the subsystems production (welding quality; boundary scan…)
Components counterfeit
Obsolescence management
Verification, Testing
The following testing services for complex systems, equipment and components are provided.
Know our SERVICES & MARKETS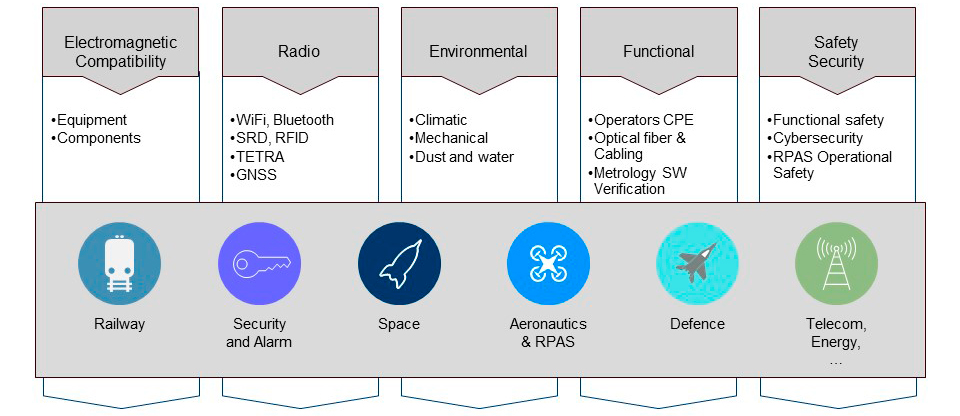 Certification & Equipment Testing