ALTER TECHNOLOGY  is a quality driven company providing procurement, engineering and test services for electronic components and systems, within the space and harsh environment markets.
We work in many markets including, but not limited to, Aerospace, Security, Transport, Emergency Services, Health & Safety and Automotive.
We provide a single point of contact for all high reliability electronic component requirements, covering testing, engineering, procurement, storage, quality control, certification and consultancy.
ALTER TECHNOLOGY has played and continues to play an important role in the field of component engineering, procurement and testing in the majority of the European space projects, as well as in a large number of non-European ones (India, Japan, China, Russia, Israel, Brazil, Argentina, among others).
Besides, for space and other demanding activity sectors such as aeronautics, defence and security, ALTER TECHNOLOGY has been involved in many projects comprising product conformity.

The ESA (European Space Agency) named this satellite as Aeolus, coming from Gree...

The satellite SAOCOM 1A, is the first of two identical satellites where it cover...
Alter Technology is the coordinated procurement agency for all the electronic co...

BepiColombo will provide the best understanding of Mercury to date. It consists...

ALTER TECHNOLOGY is providing engineering, testing and logistics services to the...

Demonstrating The Capability Of GaN HEMTs For Satellite Communication GaN HEMTs...

The Orion mission, an ESA/NASA cooperative project, will be the next manned vehi...

The Meteosat program finds its origin in 1977 when the first prototype satellite...

Aircraft engines are becoming ever quieter and more environmentally friendly  th...

LISA Pathfinder is paving the way for future missions by testing in flight the v...

Solar Orbiter will be used to examine how the Sun creates and controls the helio...

Sentinel-3 carries a series of cutting-edge instruments for systematic measureme...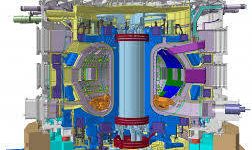 ITER will be the first fusion device to produce net energy and to maintain fusio...

ALTER TECHNOLOGY will execute different tasks, such as the detailed definition o...

Britespace Specific projects Carbon and Climate Observation of Planet Earth: d...