Alter Technology Spain
The Madrid location is in close vicinity to mayor Spanish space companies.
It includes commercial activities as well as important laboratories.
Alter Technology Madrid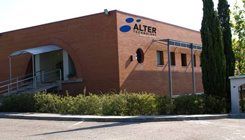 Alter Technology

C/. C/. Majada, 3
28760 Tres Cantos – Madrid (SPAIN)
+34 91 804 18 93

Send e-mail
Contact form: Alter Technology Group
We protect your data. We treat the protection of your personal data seriously and strive to ensure that you feel secure and comfortable when visiting our Internet pages.
This post is also available in: Spanish