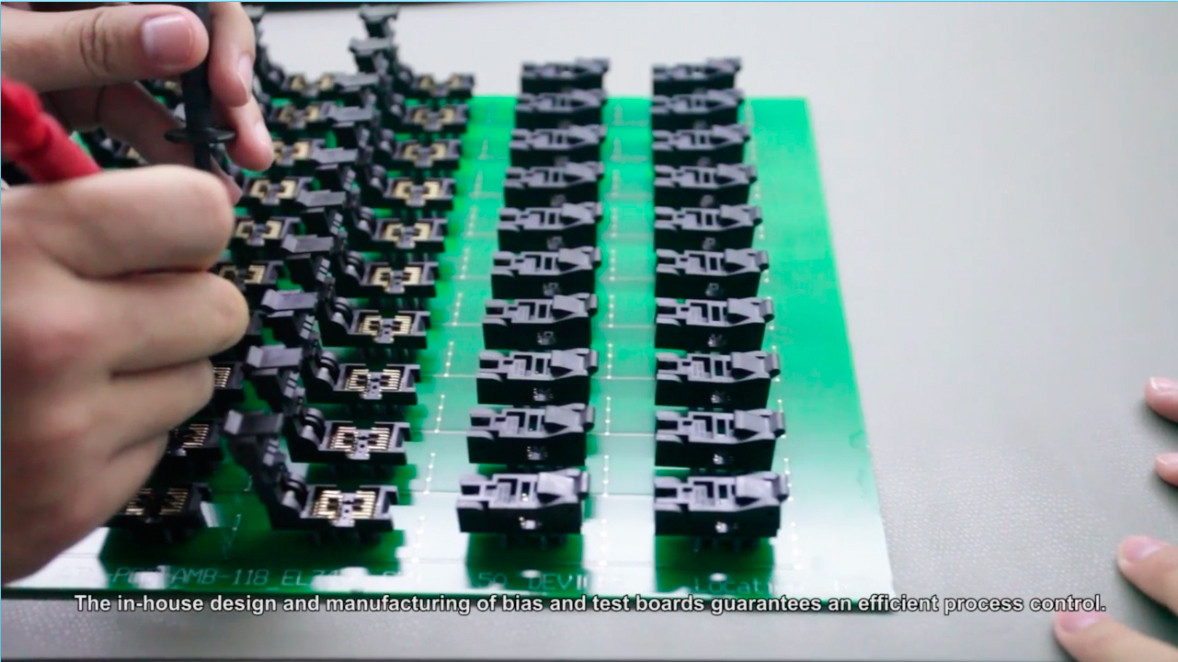 Services & Capabilities
"Optocap provides contract package design and assembly services for microelectronic and optoelectronic devices."

Optocap turn-key packaging services enable our customers to reduce development and manufacturing costs, accelerate time to market and reduce risk with new product developments.
Our expertise in packaging solutions spans the full product life-cycle: from design through prototyping, process optimisation, product qualification, failure analysis, volume manufacturing and transfer to low-cost volume manufacture.
This provides customers adopting an outsourced manufacturing model with a much simplified and efficient supply chain.
Reduced Time to Market
Utilising Optocap's standard technology platforms allows customers a significant head start in their product development cycle.
No delays for selection and commission of in-house equipment.
Rapid prototyping (same day builds for selected parts).
Reduced Technical Risk
Optocap's standard technology platform's enable customers to avoid important technical pitfalls and avoid costly qualification steps.
Prototyping on production toolset ensures no hidden issues for production.
Reduced Product Development and Manufacturing Costs
No requirement for equipment/expertise outside customers core IP.
Optimised assembly process to reduce build time, improve yields and increase performance.
Technology transfer to off-shore volume assembly houses.
Reduced material costs by leveraging Optocap's standard materials and respective economies of scale.
Pure-Play Supplier
Optocap is not a product company and hence does not compete with our customers.
Provides customer confidence in IP control and protection.
OPTOCAP will become an integral part of the ALTER TECHNOLOGY TÜV NORD which represents the Aerospace Business Unit in the multinational engineering TUV NORD GROUP.
Optocap is a technology oriented company active in the field of optoelectronics, microelectronics and MEMS packaging design and assembly services.