Long Term Storage EEE components
We have extensive experience in EEE parts engineering, procurement and storage.
Long Term Storage was one of our early studies. In 1993, in the frame of COLUMBUS project, we got an ESA contract to assess the "Long Term Storage for High-Reliability Components".
Procedures and storage area was put in place.
Alter Technology perform for the European Space Agency (ESA) the proper storage of parts surplus coming from different ESA projects. ATV and HTV projects; ATV parts procurement completed in 1999 to cover needs for 4 flight units. The scheme was repeated in 2003—same approach for HTV project.
In all the cases, the parts were selected, ordered, received, tested, packed, and stored with a periodic verification (when required), supplying the components to the different equipment manufacturers through programmed deliveries.
We use the MIL and ESA procedures relevant to manage the storage process and their associated tasks. As reference see: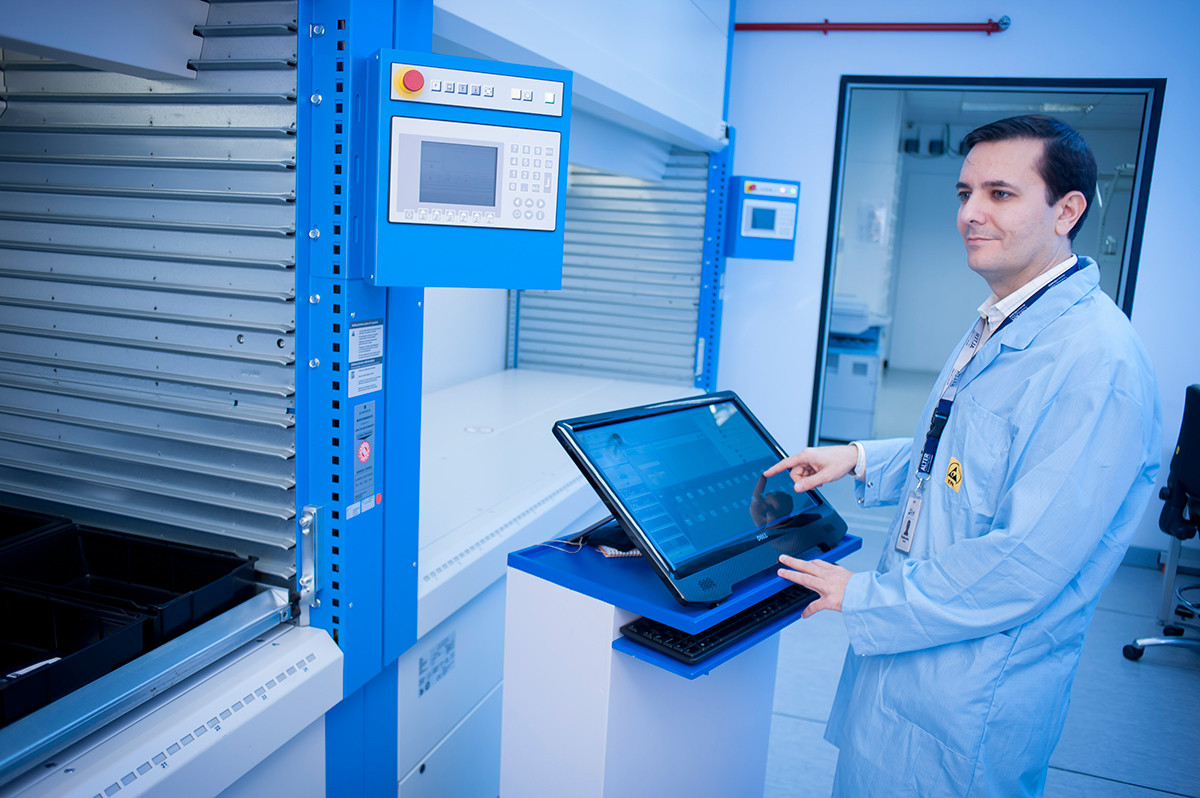 ESCC 24900 "Minimum requirements for controlling environmental contamination of components".
ESCC 20600 "Preservation, packaging and dispatch of ESCC electronic components ".
IEC 61340-5-1. Electrostatics – Protection of electronic devices from electrostatic phenomena –
MIL-MIL-PRF-81705 Barrier Materials, Flexible, Electrostatic Discharge Protective, Heat-sealable, etc.
MIL-STD-19491 "Packaging of Semiconductor Devices".
MIL-STD-39028 "Packaging of Capacitors".
MIL-STD-55330 "Packaging of Connectors, Electrical and Fiber Optic".
ECSS-Q-ST-60 "EEE Components".
ECSS-Q-ST-60-14 Relifing Procedure – EEE Components".
ECSS-Q-ST-70-01 "Cleanliness and Contamination Control".
ECSS-Q-ST-70-20 "Determination of the Susceptibility of Silver-plated Copper Wire and Cable to "Red-plague" Corrosion".
Storage Degradation Mechanisms
The degradation can vary severely from one device to another in the same environmental conditions.
Device degradation occurred during storage come from different sources:
Chemical degradation
Mechanical degradation
Thermal degradation
Combined effects, the most relevant
Component related
Component technology
Component package: hermetic, plastic,
Lead material and finish
Supplier packaging
Handling before storage
Device cleanliness
Device ESD sensitivity
Storage related
Temperature range and stability
Humidity range and stability
Industrial/corrosive atmosphere
Storage duration
Handling
ESD management
Storage packaging
Special considerations: MBB bags, dry storage, N2 cabinet, moisture indicator, desiccant pouch, etc.
Long Term Storage, Affecting Factors
EEE components selection:
Screening and quality level: commercial, industrial, MIL (QML V, QML Q, Y, S,…, 883), ESCC.
Qualification level: qualified, non-qualified, EPPL, automotive, …
LAT / QCI level
Maximum age (date code restrictions)
Package type, lead material,…
Obsolescence
Experience: preferred manufacturers, models, specialized testing …
Device Packaging and Identification
We must use the right materials and processes to pack, re-pack the lots and prepare the kits in the most suitable way to support the next operation step: long term storage, delivery, assembly, etc.
The packing must consider the available procedures, for example, IEC 61340, MIL-B-81705….It is needed to have available techniques to cover the spread range of components types: trays, bars, tape & reel, preformed boxes, MBB bags, vacuum and N2 purge sealing,…
Long-term storage services, Alter Technology
The warehouse management and control system (WMS)  features:
Controlled environment according to ESD requirements of IEC 61340-5-1:2016

Temperature
Humidity
Smoke and fire detection plus the extinguishing system
Access control and security systems
ESD store management: floor, table, ground connections, conductive or static dissipative materials use,…
Special storage conditions: dry cabinet…

Housekeeping rigorous procedures, etc..
Items are packaged into Static Shielding Bags or Moisture Barrier Bags
Controlled conditions of temperature (+22°C ± 3°C) and relative humidity (55% ± 10% RH)
EAN 128 BarCode codification

Shuttle Store System (SSS)
Moving up to 15.000 lots/year, the SSS is equipped with the latest Technology on inventory management:
Labelling and full-traceability
Integration with ERP-SAP
Restricted user profiles
User record
Touch screen and video controls
Text-to-speech technology
Motorized vertical shuttles
The SSS features a Kardex system and offers more than 110 m2 and up to 12 meters for the storage of fast-moving items.

Nitrogen Desiccator Cabins (NDC)
Cabins are optimal for the storage of moisture-sensitive devices, such as PEMs, dice and wafers
RH <10%
Controlled temperature conditions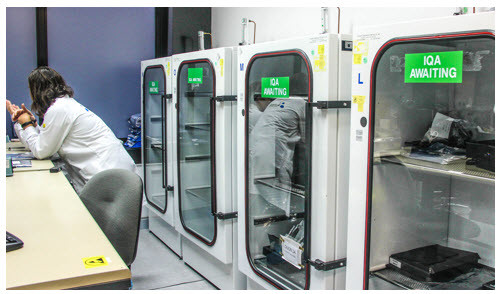 Seven desiccator cabins featuring Terra Universal purge and Nitrowatch systems, and connected to an on-site N2 generator with an auto-refillable cylinder are available for the storage of fast-moving items.
Long-term Storing Area (LTS)
A large area of 200m2 is available.
All systems are electrically grounded, and the containers are made of conductive material, allowing a safe storing process.
The inventory system is connected to the ERP, and the restricted access to the facilities guarantees secure storage.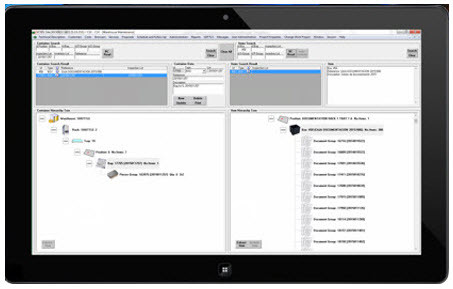 Full traceability, labelling & storage
Alter Technology offers an extension of your storage facilities with a reliable customized labelling service with real-time monitoring of the components as well as full access to the document management system through the User Area.
Additional services such as regular reviews, obsolescence control, relifing tests, license retransfer and express delivery are also available under request.
Stock Monitoring and Verification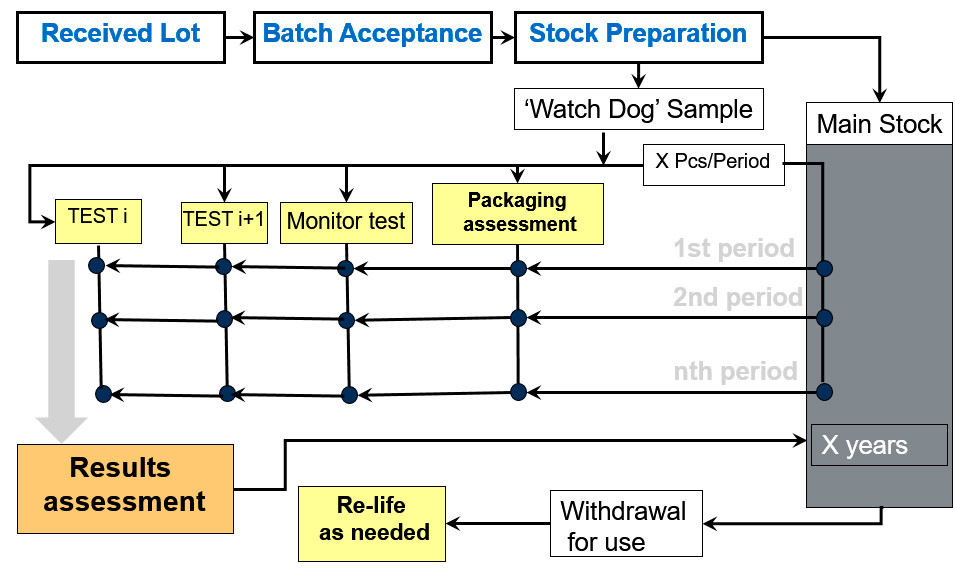 Long Term Storage Workshop
ESA / ESTEC (7th June 2016)
GDE Error: Unable to load requested profile.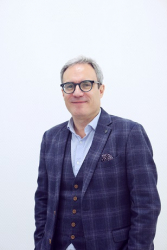 Latest posts by David Nuñez Teruel
(see all)