Photonics Technologies for Space Applications. Main Advantages
Almost unlimited bandwidth (i.e. 1550nm fiber can go to several THz.).
Reduced propagation losses at spacecraft level (due to short communication distances).
Supports any modulation or coding format. Immunity against electromagnetic interferences.
Optimum mechanical properties (light weight, mechanically flexible, reduced volume, resistant against corrosion of contamination).
Photonics Technologies in Space applications
Telecommunication Satellites Payload
Digital Communication Links
Analogue Communication Links
Optical Switching
Signal Processing
Microphotonics
Spacecraft Platform
Optical Wireless Low rate Links
Sensors
Pyrotechnic
Optical Wireless communications
IR LEDS
IR Photo-detectors
Opto-pyrotechnics
LIDARS
Formation flight
High power lasers
IR detector (1.55 to ∼4 μm)
S/C visual inspection
Quantum cryptography
Laser at different wavelengths
Micro-optics
Optical Amplifiers
Parts Selection for Space Applications Step by step approach for optoelectronics parts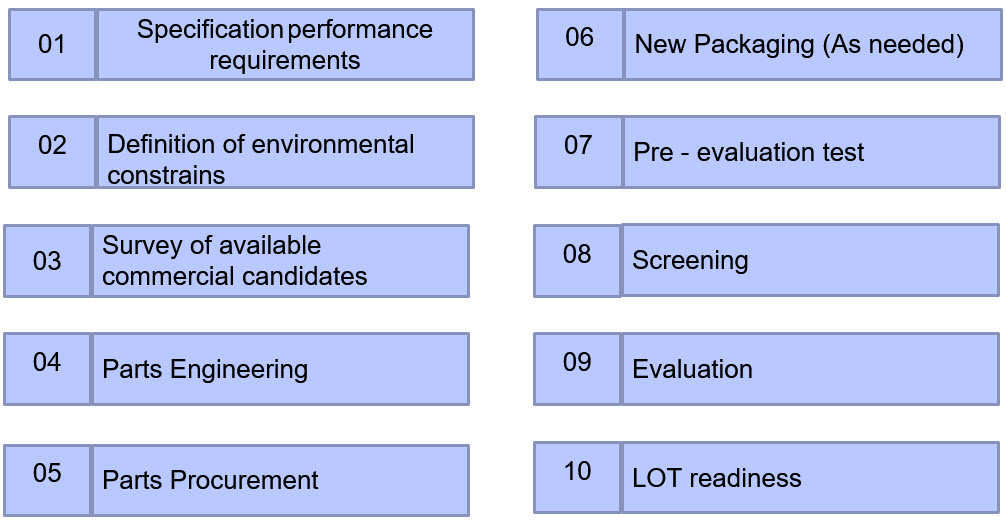 Last edition: January 2017