Experience on SEE testing EEE parts (Memories, RF Power devices…)
Many basic testers availables which offer the capability to carry out a test in a rather short delay (a few weeks) at a relatively low cost.
Capability to develop on demand test setup for complex devices (μP High frequency devices, RF fixtures etc…) higher cost driven by the test preparation effort.
Access to many facilities, selection is based on more than 15 years of experience .
In house device opening capability especially for plastic packages more and more difficult.
Good electronics skills are mandatory for test setup development as well as a good knowledge of the tested device.
Wacth full presentation online here
Speakers:
Christian Binois (ADS) Mirko Rostewitz (TESAT) TSOEF1 -EEE Parts Engineering & Radiation
AIRBUS DS Test Activity Overview 
More than 600 tests since 2003.
Mainly dedicated to provide SEE behaviour of EEE devices used by any ADS project.
Fully integrated within the procurment process at early level, traceability (man lot, factory etc…) avoid a huge number of tests.
Support on request to external customers (mainly on ADS related projects).
Generic test benches used for more than 90% of devices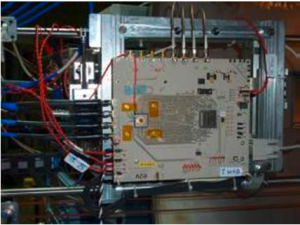 SET detection with High Frequency dynamic signals, (400MHz with 3GHz carrier ) no Scope trigger usable —dedicated analog trigger designed
4 output modes
SEL assesment for Delatcher design
Full speed operation at 6.6Mpix/s
Image to image comparison for SET detection on pixel (>14mV)
Removable optical stimuli to check device functionnality (vacuum mandatory)
300 MO/s to be checked on line

Difficult to manage gigabit connexions and PCB
Rx/TX synchronisation (many bits stored in the Tx line)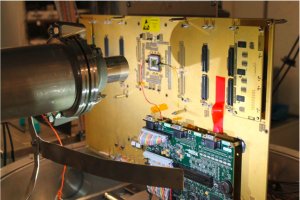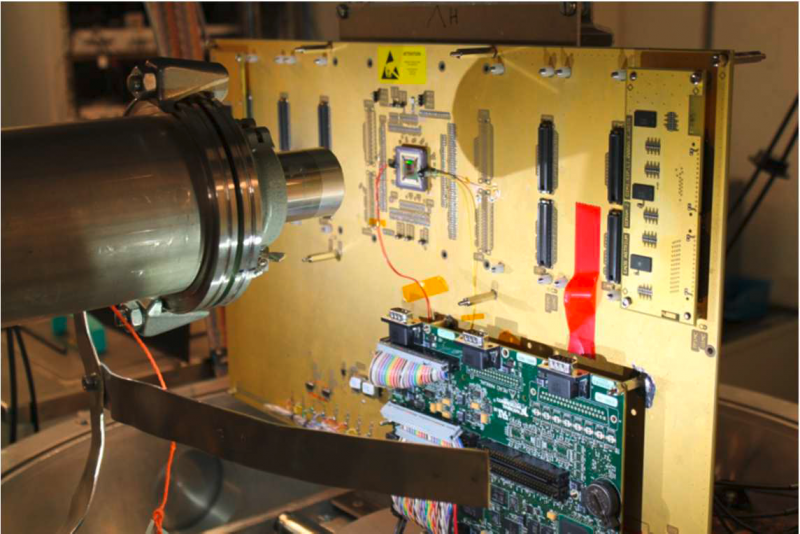 Many elementary tests to cover all functionnal units
High workload for test development and data analysis after test
E.g. "Qualification of GaN Power Bars for BIOMASS" with the ESA contract No. 4000110760/14/NL/CT
15 and 80 W RF GaN power devices from UMS
In-air facility is needed due to the high heat dissipation
• KVI – center of advanced radiation technology at the University of Groningen (The Netherlands)
• In air beam line with 29 MeV/amu
Complex RF Test Setup
 High RF Power handling capability
 Peltier Cooling Unit
Remote control capability
Download or read the full report here
Latest posts by Media ATN
(see all)