Pick and Place
Optocap has the capability to pick and place die from a variety of presentation formats with placement accuracies ranging from 1um to 15um.
Die can be automatically picked from Gel-Pak, Waffle Pack and Wafer Film frame onto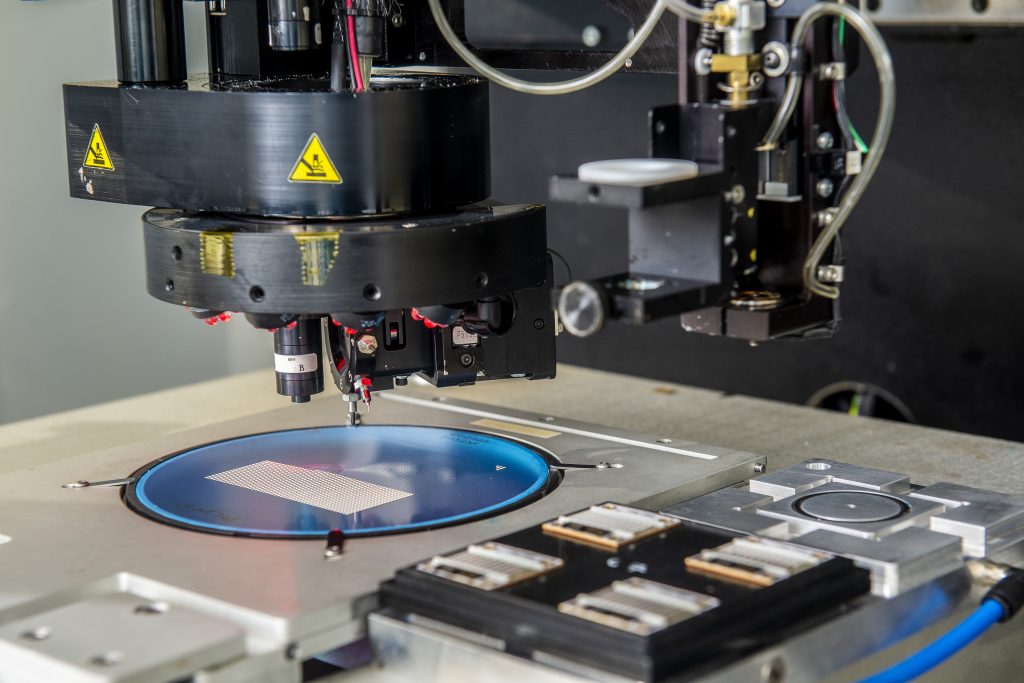 substrates and packages. For many MEMS, Sensor and Opto devices Optocap utilise specially design pick-up tools to avoid damage and contact with sensitive active areas.
Micron resolution die eject mechanisms allow for complete control of die punch-up parameters allowing thin and fragile die to be picked from wafer film frame without damage. A controlled downward force on the pick-tool is used to control the bond line thickness and ensure optimal handling of fragile semiconductor die.
Fiducial marks on die and packages enable pattern recognition software to automatically pick and place die for a repeatable high yield and high volume process.

Optocap provides contact package design and precision assembly services for a wide range of optoelectronic, microelectronic and MEMS devices. We offer end to end backend semiconductor manufacturing from wafer singulation to the assembled product.
This post is also available in: Spanish