Synergy effect SEE – TID on micro-electronic component
Talk summary:  
The radiation hardness of modern electronic devices regarding the space radiation environment is characterized according to two main aspects: cumulated effects and single event effects. The parts radiation qualification process includes Total Ionizing Dose (TID), Total Non-Ionizing Dose (TNID) and Single Event Effect (SEE) tests, usually performed independently.
The aim of this study is to evaluate the potential synergetic effects of TID on SEE sensitivity for 4 different types of electronic devices commonly used in space applications: – ADC AD9042 from Analog Device – DAC AD558 from Analog Device – Flash NAND MT29F4G08AAC from Micron – SRAM R1RW0416 from Renesas
Play the Video PAPER or download the presentation.
TID Influence on the SEE sensitivity of Active EEE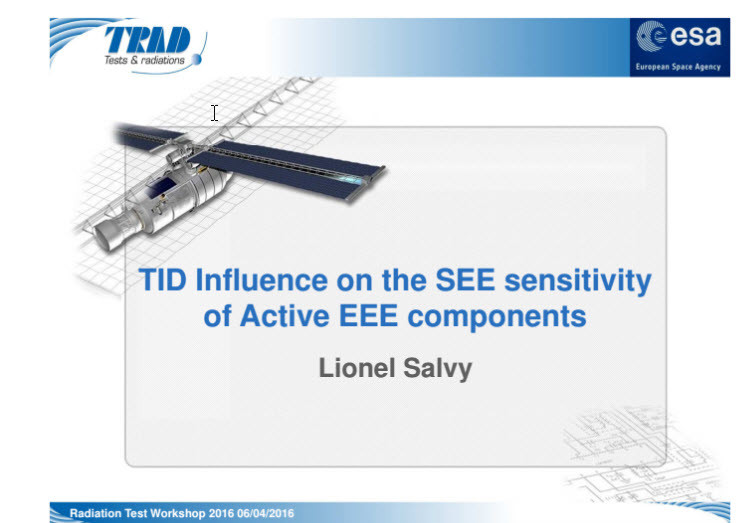 Speaker:

Lionel SALVY is a graduated electronics engineer from the "Institut National des Sciences Appliquées" – INSA – of Toulouse, France, in 2011.
After his graduation he joined TRAD in Toulouse, France, as a radiation test engineer.
With 4 years of experience in radiation characterization. He implemented a wide variety of electronic components test-benches – including analog, digital, and mixed signal devices – which he operated for radiation tests – Tid, SEE, TNID and FLASH X.