Alter Technology España
La ubicación en  Tres Cantos,  ( Madrid ) está cercana a las principales compañías del sector espacial en España.
Incluye oficinas comerciales, así como importantes servicios de laboratorios de ensayos y certificación.
Alter Technology Madrid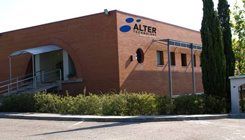 Alter Technology

C/. C/. Majada, 3
28760 Tres Cantos – Madrid (SPAIN)
 +34 91 804 18 93

Send e-mail
Formulario de contacto: Alter Technology Group
We protect your data. We treat the protection of your personal data seriously and strive to ensure that you feel secure and comfortable when visiting our Internet pages.