The Current State and Perspectives of Laser Radiation Hardness Investigation and Testing Techniques in Russia
Talk summary:  
Laser beam brings unique capabilities for radiation hardness evaluation and testing of electronic components and systems. The presentation describes various laser techniques and approaches for radiation effects testing and research used in Russia by NRNU MEPhI and  SPELS: SEE sensitivity parameter estimation and confirmation, IC chip de-capsulation and identification, etc. The brief compendium of laser tests during last years is also provided.
Play the Video PAPER or download the presentation.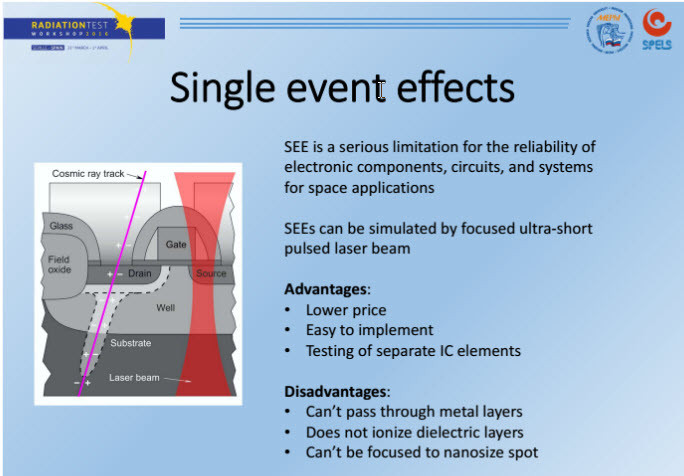 Speaker:

Andrey N. Egorov, head specialist, laser systems group head, joined National Research Nuclear
University MEPhI in 1984. He has more than 30 years of experience in research and
development of laser, optic and electronic systems. Since 1996 in cooperation with Specialized
Electronic Systems he works on laser simulation of radiation effects in semiconductor devices,
he is a co-author of more than 40 published works in this topic. He has M.S. in physics and
Ph.D. in technical sciences.