Laser Diode Packaging
Optocap offers customers support in both prototype/process development for laser diode packaging as well as volume manufacturing capability.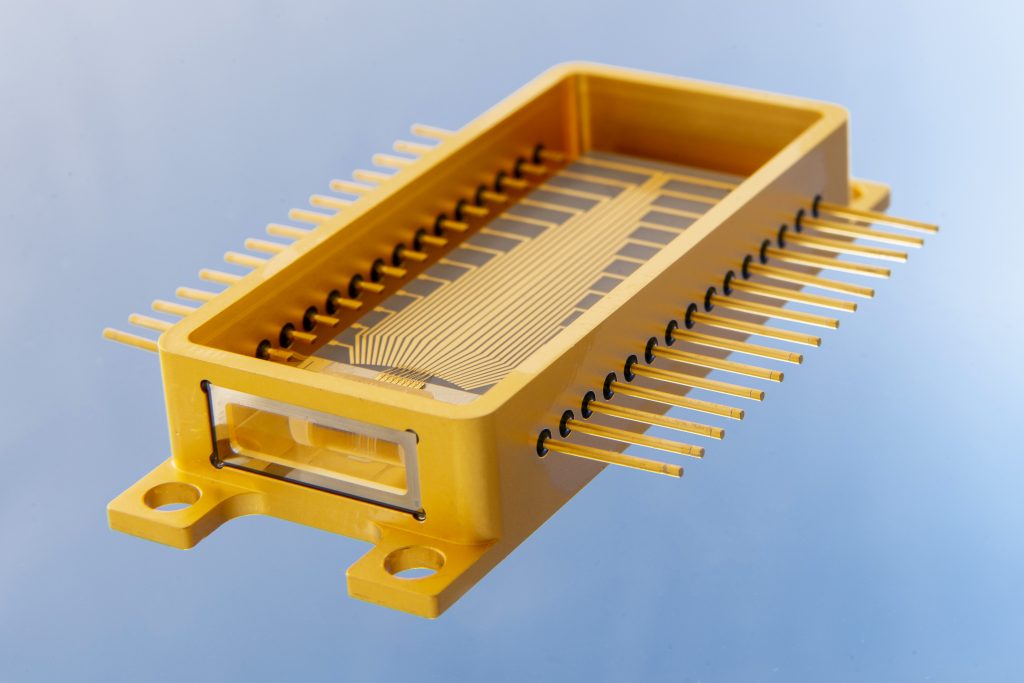 By prototyping on the volume manufacturing tool-set Optocap can offer a risk free transition to manufacturing with a fully optimised and high yield process.
A summary of Optocap's laser diode packaging expertise can be found below;
Process Highlights

Placement accuracies from +/- 1µm to +/-20µm
Fully automated or manual placement
Adjustable bond force
3-axis placement control
Void free Eutectic die attach
Control of flatness "smile"
Epi-side down or up assembly
Vacuum reflow processes

Materials

GaAs or InP
Size

Laser bars in excess of 10mm
Laser single emitters to 5mm

Package Type

C-mount (standard sizes of 4mm to 5mm, sharp edge for accurate placement)
CS-mount
TO-can
Stacks

Eutectic solder processes including AuSn, SnAg, InAg, SnPb, BiSn (preforms, pre-deposited substrates to control solder overspill
CuW/Cu/AlN/CuW/CVD Diamond sub-mounts and heat-sinks
Optocap's expertise and capability in Laser Diode Packaging will reduce risk and reduce time to market for your laser diode packaging requirements as well as providing a cost-effective manufacturing option.

Optocap provides contact package design and precision assembly services for a wide range of optoelectronic, microelectronic and MEMS devices. We offer end to end backend semiconductor manufacturing from wafer singulation to the assembled product.
This post is also available in: Spanish