ISO Pulse Immunity
Alter Technology is qualified to test electrical disturbances by conduction and coupling, in accordance with the ISO 7637-1/2/3 international standards.
The test intention is the demonstration of the immunity of the equipment when subjected to coupled fast transient disturbances, such as those caused by switching of the ignition, power circuits, control devices, etc.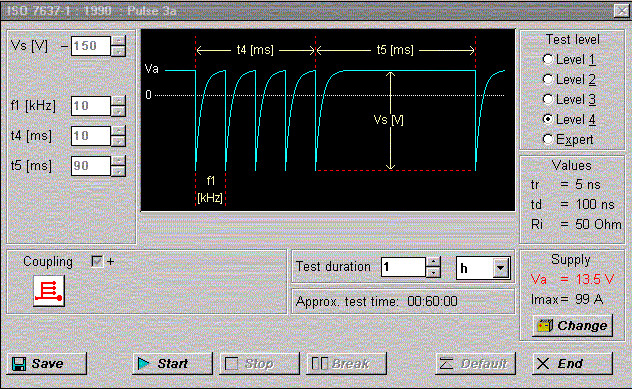 Pulse 3a ISO 7637-1
To perform the testing, the laboratory disposes of ISO pulse generators of up to 60 V/150 A.
The testing can be performed in accordance with the specifications of such manufacturers as BMW, Renault, Ford, Volvo, General Motors, PSA Group, VW Group, Mercedes, Fiat, Iveco, Daymler Chrysler, Smart, etc.
Latest posts by Media ATN
(see all)