Alter Technology (formerly Optocap), have experience in the assembly and packaging of a wide range of Photonic Integrated Circuit (PIC) devices including Silicon PIC and InP PIC devices.
A PIC is a photonic integrated circuit that integrates multiple photonic functions, such as lasers, detectors, modulators and splitters on a single chip.
Due to the high level of functionality within a PIC device, there are a number of challenges that exist in the assembly and packaging of such devices.
Alter Technology UK have developed a range of fibre coupling process f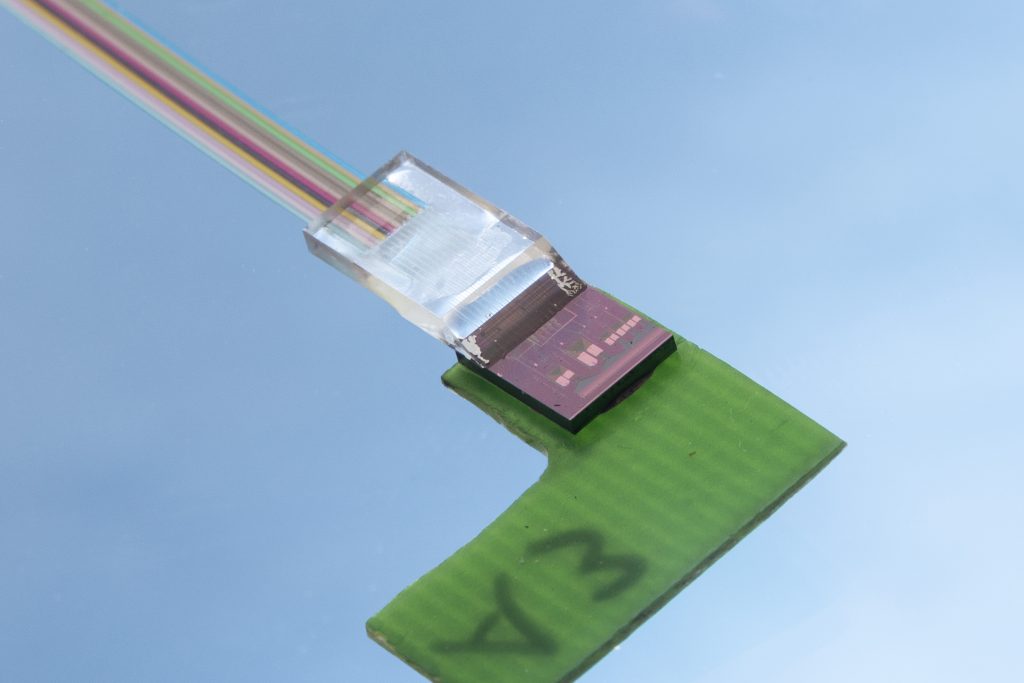 or coupling light into and out of Photonic Integrated Circuit devices including the following
Fibre array alignment for multiple channel alignment
Free-space micro-optic alignment
Edge coupled and grating coupled fibre align techniques
Laser weld or Epoxy attachment of fibres
Precision alignment and attachment of laser or photodiode chips to PIC devices
For electrical interconnection of PIC devices, Alter Technology UK has experience with Au ball wire bonding, Al and Au Wedge and Ribbon bonding for RF devices.
Contact us for more information
Latest posts by Media ATN
(see all)