ALTER TECHNOLOGY is a reputable third party laboratory providing services for two of Spain's leading telecom operators, Telefónica and Jazztel.
Telecommunication Equipment Tests:
Our laboratory capabilities allow us to perform testing on CPE (Customer Premises Equipment), from the earliest integration stages into the telecom operator systems and to the final field test in the customer's home (FUT), as well as to perform characterization testing of fiber optics.
CPE testing embraces both FTTH and ADSL technologies: FTTH Basic Home stations (BHS), Home Gateway Units (HGU), FTTH Routers, ADSL/VDSL Basic Home Stations (BHS), ADSL/VDSL Routers.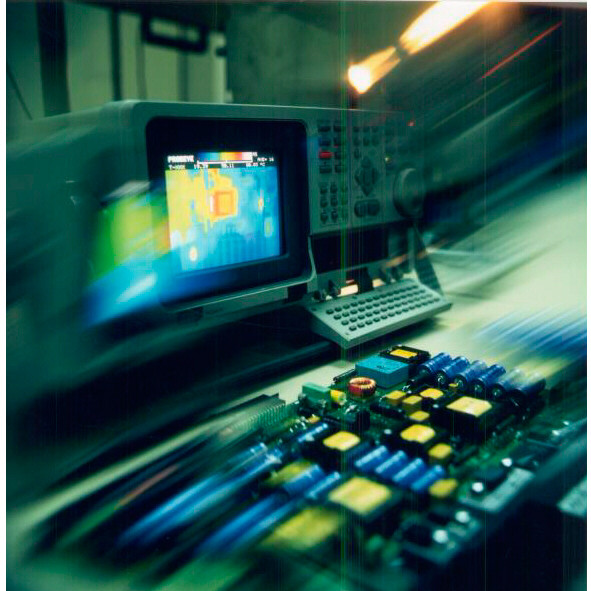 Laboratory tests include:
– Environmental/electrical test of CPEs
– CE marking and other certification testing on CPEs
– Power Supply Unit (PSU) test
– Fiber optics characterization
– Physical Layer Test: xDSL and GPON technologies
– Functional test: IPV6, VoIP, IPTV, WIFI
– TR-069 Remote Management test
– FUT (Field User Test)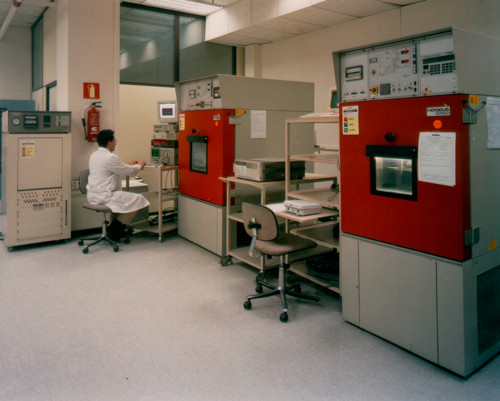 Test plans on CPEs cover the following CPE features and functionalities:
Ÿ GPON tests:
GPON functionalities management: provision / activation processes, optical signal / synchronization functionalities, statistics / diagnosis / alarm functionalities…
Erase / reconfiguration of 3Play services, routing functionalities
Multicast channels NAT-PAT functionalities, QoS features…
Ÿ Functional tests:
Security functionalities: user accounts, filter settings, DMZ, access through secure protocols (ssh, https), RTSP protocol…
General functionalities:

Wizard functionalities, DHCP features (option 60 and option 240), port management, Nat table size, VoIP agent, cloud DVR, PPPoE sessions, uPnP, IPSec support, DLNA, FTP / Telnet / SSH Client-Server features.
Multiroom services with saturated line (traffic shaping), Fast channel change. Stability tests scenarios: TV ethernet + internet and/or TV WiFi + internet. P2P services, IGMP proxy and snooping features, VoD functionalities.
Compatibility features: compatibility with smartphones, tablets, video consoles, Set Top boxes (STB), dongles, APPS (whatsapp, etc). Compatibility with provider services platform: 3Play services subscription, migration configurations (2Play/3Play, static/dynamic), infopush messages …
WiFi tests:
WiFi network authentication management (WPA-PSK, WPA2-PSK, WPA2-AES…)
Radio channel availability (11n, 11g) for both 2.4Ghz and 5GHz.
WPs network authentication functionalities
MAC filter settings, maximum number of clients
Veriwave Tests (throughput results, rate vs range results…)
Radiation diagrams, PIRE tests, Coverage footprints
Ÿ IPv6 tests:
Dual Stack (activation/deactivation, restoration of dual stack PPPoE sessions)
DHCPv6 features
IPv6 firewall and protocols (HTTP, SMTP, POP3…)
TR-069 IPv6 functionalities
IPv6 stability scenarios
Ÿ TR-069 tests:
WAN static/dynamic configuration, WAN PVC configuration, QoS functionality, LAN parameters, firmware update, complete configurations (2Play/3Play), LAN and ports configuration, diagnostics tests
Wireless features: WPA, MAC filter, SSID
Filters extensions: WAN, LAN, interfaces, protocols, IP and port filters, source-destination filters…
Throughput features: HTTP / FTP upload-download
Statistic features: LAN, WAN, WANDLSI, WANIP connection, WANPPP connection, queue stats
TR111 features: UDPConnReg profile, STUN, CR via UDP, set active notification, active notification functionality
Our expertise
Independence and neutrality
ALTER TECHNOLOGY is an ISO 17025 accredited laboratory for EMC, electrical, climatic, vibration and electrical safety testing (ENAC accreditation numbers 345/LE808, 345/LE809 and 345/LE810).
Our EMC laboratory is a notified body for the EMC Directive 2004/108/EC. It is recognized by NIST (USA) and RRA (South Korea) for EMC testing and is a Recognized Testing Authority (RTA) by the Australian National Association of Testing Authorities (NATA) for EMC and Safety testing.
We look forward to sharing our expertise with you.
Why not contact us?
+34 91 804 1893