Electromagnetic Compatibility: EMC
It is the ability of a team or system not to cause electromagnetic interference to other equipment, and, at the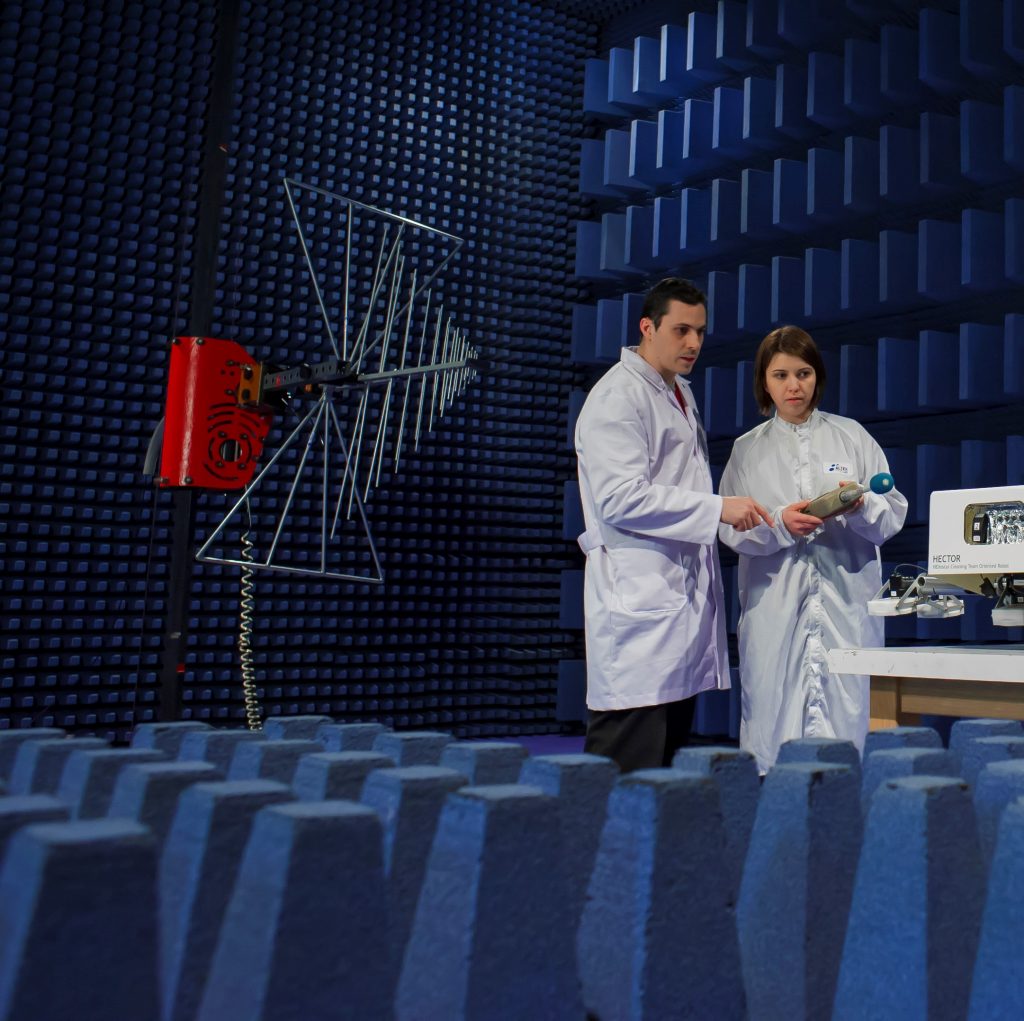 same time, to function correctly in the face of disturbances that other systems may cause, within their work environment.
The electromagnetic compatibility is summarized in two concepts:
EMI: ElectroMagnetic Interference (EMISIONS)
EMS:

ElectroMagnetic Susceptibility (INMUNITY) 
The origin of electromagnetic waves can be of industrial or natural origin and in turn can be intentional or unintentional:
Intented:
Broadcasting and TV broadcasters
Mobile telephony
Radars ….
Example of unintended:
Ray
Variators (speed, frequency)
Contactors, relays …
Importance of electromagnetic compatibility

Among the main causes of the importance of electromagnetic compatibility can be highlighted:
Increase of electronic equipment both in industry and at home.
Larger and more complex equipment
Increase in telecommunications systems (Radio, mobile, etc.).
New working frequencies of the equipment.
EMISSION: Level of electromagnetic interference that an electrical or electronic device introduces into the environment as a result of its operation
INMUNITY: A device's ability to function properly in an environment with a level of electromagnetic disturbance
In both cases, the electromagnetic disturbances can be RADIATED, if their means of propagation is air, or DRIVES, if their means of propagation are the cables.
Elements of an electromagnetic phenomenon
Therefore, when an EMC problem appears, the alternatives go through:
EMISSION: Suprimir la interferencia en la fuente.
EMISSION & IMMUNITY: Make the coupling path ineffective.
IMMUNITY: Make the receiver less sensitive to interference.
[/vc_column_text][/vc_column][/vc_row]
Nationals: UNE-EN, BS, NF, VDE, ANSI, VCCI
To understand what is defined in each rule, here is a brief definition of each of them.
BASIC RULES: They define the test methods. The limits to be met and the test levels to apply, with some exceptions, are usually indicative.
GENERIC NORMS: They are applied in the absence of an appropriate product / product family standard to the equipment or system. Otherwise they follow the same methodology as the product norms / family of products.
PRODUCT RULES / PRODUCT FAMILY: They define the limits to be met and the test levels to be applied. Reference to the basic standards regarding the test procedure.
Conducted Emissions Cable Power
Susceptibility Driven Power Cable
Conducted Emissions Cable Interconnection
Conducted Susceptibility Cable Interconnection
Conducted Emissions Antenna Driver
Conducted Susceptibility Antenna Driver
Emission: Coupling by ground impedance
Susceptibility: Coupling in ground impedance
Radiated Magnetic Field and Radiated Electric Field
Susceptibility to Magnetic Field and Susceptibility to Electric Field
Civil area requirements

Radiated Emissions
Conducted emissions
Harmonics
Flicker / Flicker
Radiated Susceptibility
ESD (Electrostatic Discharge)
Electrical Transients (EFT / Bursts)
Surges
Susceptibility Driven
Gaps, interruptions and voltage variations
This post is also available in: Spanish