Apéndice N: "Training for the Maintenance of the Aptitude of the Remote Pilot
Fecha:  02/03/2018
Summary: This process must be included by the operator in the operations manual, in which the training program carried out by the pilot will be described, thus, his competence will be verified through a minimum of three flights. The information of those flights must be reflected in the pilot's flight book.
Material Guía – AESA | Apéndice N | Mantenimiento del piloto.
GDE Error: No se ha podido cargar el perfil solicitado.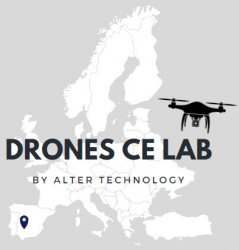 Últimas entradas de Drones CE Lab
(ver todo)