Incoming Inspection
The purpose of the incoming inspection is to identify potentially non-conforming parts, prior to placing the material in the inventory or moving it to the production flow. All parts and materials subject to receiving inspection are examined in accordance with customer purchase order requirements, drawings and standards, among others.
External Visual Inspection as a part of the Incoming process
During the receiving process, all raw materials are inspected and verified by reconciling the purchase order requirements with the packing slip provided by the supplier. Statistical analysis is the preferred method of performing receiving inspection. Receiving inspection may be omitted if the supplier has been established as a certified vendor per requirements.
The incoming materials undergo all necessary inspections and tests to ensure their conformance to the requirements. Upon acceptance, the inspector signs off the job card and enters the results in the inspection log. If at any time parts or materials are rejected, the person rejecting the material issues a problem report. The gold copy of the problem report is placed with the rejected items and the items are segregated.  All materials remain in the holding area until, upon acceptance by the customer, the designated quality representatives determine whether the materials are acceptable, reworkable or scrap.
Documentation review process
The incoming process may include the following:
External visual inspection
Weight and dimension check (upon request)
Documentation review
Checking the Certificate of Compliance
Reviewing lot screening records and checking PDA/Lot failure criteria
Checking radiation results
Checking LAT/QCI results
Radiographic Inspection
Hermeticity Leak Testing
PIND test
Pure tin control
Material Analysis
Electrical Measurements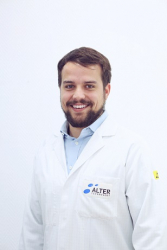 Latest posts by Antonio José Rey
(see all)