Alter Technology 30 anniversary
You may also like

Plated Through Vias (PTV) are critical elements in PCB systems and special care must be paid during their inspection in order to ensure the reliability, as they are one the main factors that determine the PCB Quality. The functionality and reliability of PTVs are dictated by: the plated through hole architecture (height / diameter), plating (thickness and quality) and other PCB general characteristics (materials and design).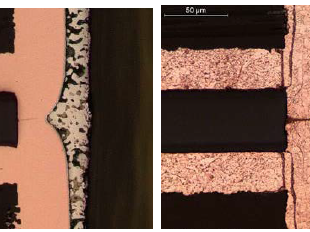 In Alter Technology micro-sectioning is accomplished in a specifically dedicated laboratory and by ESA certified staff on PCB/SMD inspection. ESA selects those laboratories that according to the higher quality standards are recommended to perform such operations on SMT/PCB systems. It is worth mentioning here that due to the high-level standard that Alter Technology maintains in all its activities it is currently an ESA recommended laboratory to conduct metallographic inspections in SMT systems.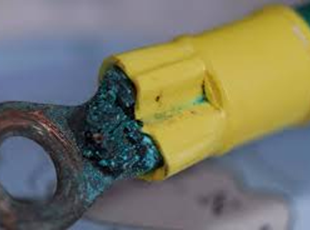 Crimped connectors are extensively present in EEE systems because of the good performance and easier installation at reduced dimension. Due to the key role played, they are required to have high durability even under harsh operating conditions. In the case of unexpected/early failure, a thorough diagnosis and deep understanding of the main failure causes are the starting point to preclude future occurrence and improve the system reliability. Therefore, the present post gathers the main failure mechanisms in crimped connectors and indicates some the characterization tools used for the suitable failure analyses.