At Alter Technology, our laboratory capabilities allow us to provide services on customer equipment (CPE) from the early stages of definition (requirements, applicability environment, test plans), integration into ISP Network systems, contact and support with manufacturers, to field deployment tests at the end customer's home (FUT).
The different types of tests carried out in our facilities allow us to homologate the CEP´s, in Compatibility, Performance, Functionalities of the router and default configuration.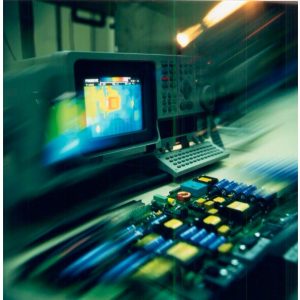 We also carry out other processes such as:
Verification of compliance with Triple-Play services
Device type-approval tests (HW and SW)
Testing of Software (SW) versions (maintenance or regressions)
IoT, Internet of Things and Cloud
Technical evaluation of the behavior of devices with new services or changes in parameterization.
Incident management: reproduction of the problem and validation of the solution.
Preparation of test environments
Sample logistics: Inventory and control of samples for testing and certification process.
Registration, reservation and management of laboratory resources.
Cybersecurity: maintaining the security of products, processes and systems
Entre las pruebas de laboratorio se incluyen:
Environmental / electrical testing of CPEs.
Indoor combined cycles
CE marking and other certification tests in CPEs.
Power Supply Unit (PSU) Test
Characterization of the optical fiber.
Physical layer test: xDSL, GPON, XGS-PON, NG-PON2 technologies.
Functional test: IPV6, VoIP, IPTV, WiFi.
Application and execution of documents according to BroadBandforum and EEE such as TR-069, TR111, TR104, TR255 and BBF-247 recommendations.
FUT (Field User Test)
CPE test plans cover different blocks and functional characteristics of CPE:
Latest posts by Media ATN
(see all)