Análisis físicos destructivos (DPA)
Se trata de un examen detallado, lógico y sistemático de componentes EEE en varias fases del desmontaje físico. Esta actividad se realiza para verificar que la cantidad de lotes fabricados está de conformidad con las especificaciones detalladas y los requisitos del proyecto.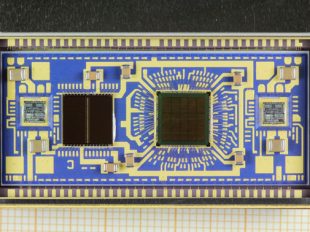 FOTO: Dispositivo híbrido tras el proceso de apertura
En un ensayo de DPA, los componentes se examinan en busca de una amplia gama de problemas de procesamiento, mano de obra y diseño que puede que no se hayan observado en las actividades previas de inspección, ensayo y análisis realizadas por el fabricante de los componentes. Las anomalías y los defectos que se detectan mediante DPA podrían, en el futuro, provocar la degradación o el fallo del sistema en el que se empleen los dispositivos. El proceso de DPA se lleva a cabo en muestras tomadas aleatoriamente del lote y está formado por una serie de ensayos e inspecciones diversas en función del tipo de componente y del encapsulado. Por ejemplo:
Examen mediante rayos X
Inspección visual externa
Ensayos de hermeticidad (fugas pequeñas y grandes)
Detección del ruido del impacto de partículas (PIND)
Soldabilidad
Inspección visual interna
Resistencia de los terminales
Microscopio electrónico de barrido (SEM)
Cizallamiento de chips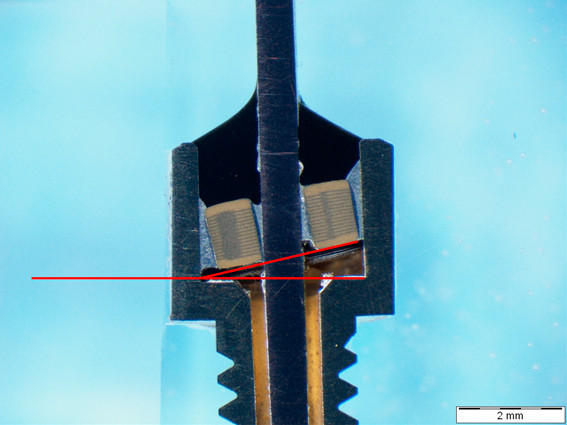 FOTO: Fallo del filtro de radiofrecuencia (RF) detectado durante la inspección visual interna, que una parte del proceso de corte transversal.
El proceso de DPA se puede realizar de conformidad con MIL-STD-883, MIL-STD-750 y MIL-STD-1580.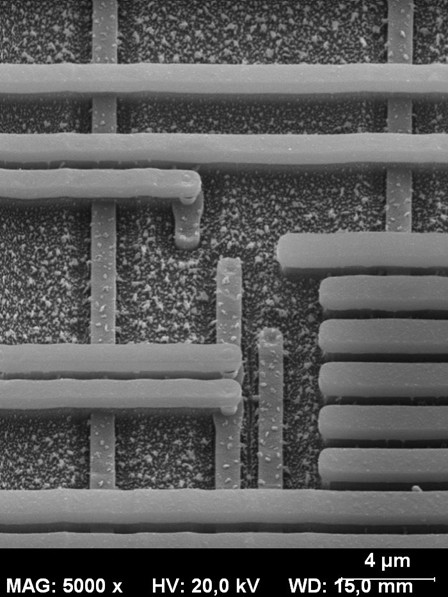 FOTO: SEM inspection  of metallization after removing the glassivation.
Últimas entradas de Lope Rescalvo
(ver todo)