National Regulations 
Flying Drones in E.U. Countries
Along the European Union, Member States have been developed their own regulations concerning RPAS below 150 Kg.
For example, the use of drones in Spain is currently regulated by the Law 18/2014. This regulation basically proposed the requirements for operators and pilots intending to perform 2 types of activities: technical and scientific or special flights.
This regulation was followed by a new draft in 2016, with some enhancement measures as: permission to fly over cities (MTOM < 10 Kg), EVLOS (observers are required), BVLOS (MTOM < 2Kg), and night flights (special authorizations). Even this draft document was never officially published there is still a need to introduce modifications in the actual normative framework. In this concern, AESA is working in the development of additional guide material through the Advisory Commission of RPAS and its 3 Working Groups:
Support and Promotion ("Soporte y Promoción")
Operations, Regulation, and Use ("Operaciones, Regulación, y Uso")
Technology and Safety ("Technología y Seguridad")
There are also 12 subgroups, with more specific working areas to assess the RPAS market. The intention is to complete a regulatory deliverable to provide an actual scope of this sector before the end of this year 2017.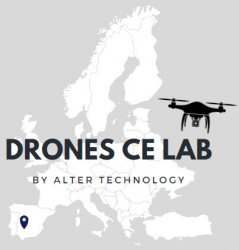 Latest posts by Drones CE Lab
(see all)