To fly a drone over the European Union sky has become an issue due the fact these days is still responsibility of local governments the operational regulation.
About the rules in the E.U, there is not an enforced regulation or normative with specific product requirements or specifications but recently, in May this year, the European Aviation Safety Agency (EASA) has published a Noticed of Proposed Amendment (NPA 2017-05) as an Introduction of a regulatory framework for the operation of drones, including a "Market Part" (Part-MRK) with the conditions for making drones (under the Open Category) available on the market.
These conditions include important concepts as Declaration of Conformity and CE Marking, and according to EASA's roadmap, the final version of this regulatory proposal will be adopted by the Members in the first half of 2018.
Other proposals and documents related to the RPAS Market have been also developed by Entities and Organizations as ICAO, JARUS or EUROCONTROL. In the respective sub-sections, we will comment about scope of these Papers.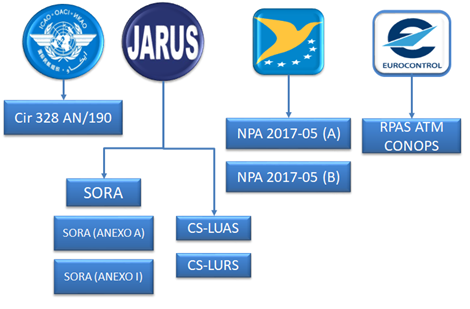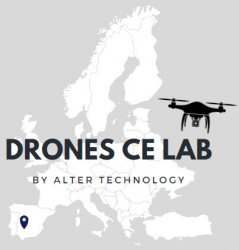 Latest posts by Drones CE Lab
(see all)