Alter Technology is accredited by ENAC to perform Safety Test of Information Technology Equipment (IEC/EN 60065:2002/ A1:2006/A2:2010/A11:2008/A12:2011).

We have the necessary experience and qualification to carry out other safety tests according to several international safety standards like those for Laboratory Equipment (EN 61010-1:2010), Electromedicine Equipment (EN60601-1:2006/ A11:2011), Audio and Video equipment (EN60065: 2002/A1:2006/A2:2010/A11:2008/ A12:2011).
The purpose of safety tests is to assess all risks and hazards of the equipment that might cause injury to the operator or service personnel.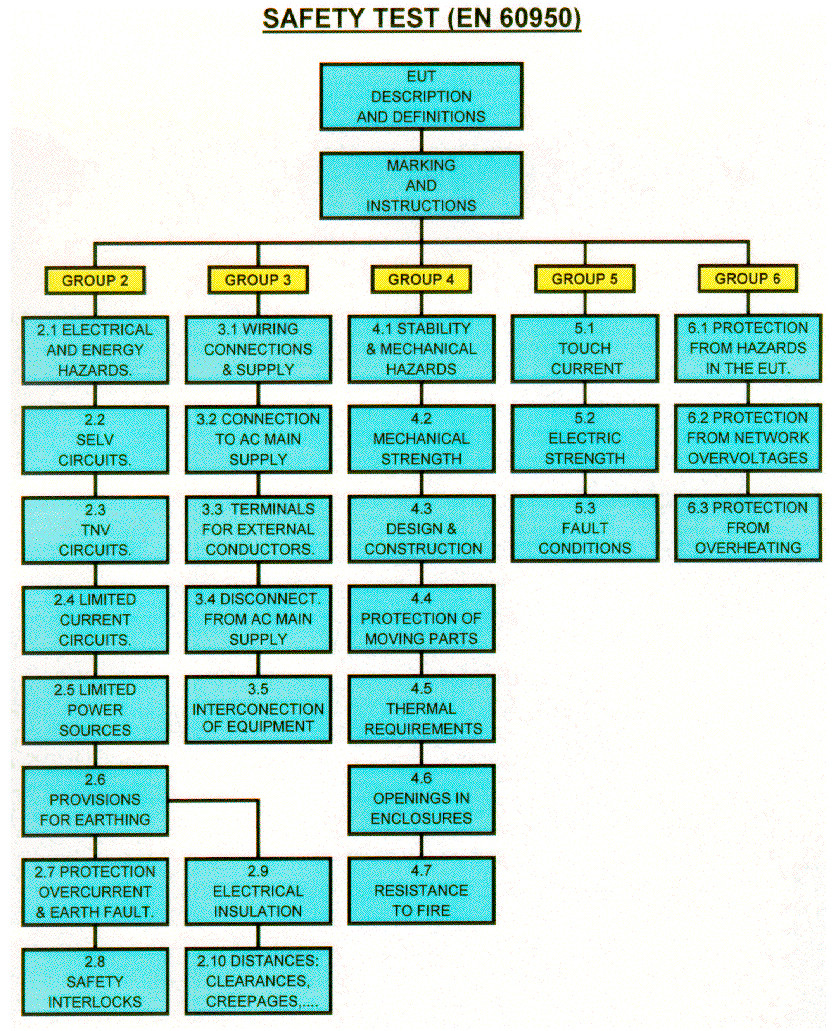 Hazards:
Electric shock and hazardous energy: insulation, earthing, distances, electric strength
Ignition and fire spread: materials and fire enclosure requirements
Mechanical hazards: stability, drop, impact, openings, sharp edges and corners, etc.
High temperature hazards: hot points and critical components
Chemical and radiation hazards
Flammability classification (plastic materials V0, V1, V2, 5V, HB, HBF-1 and HF-2)
Latest posts by Media ATN
(see all)