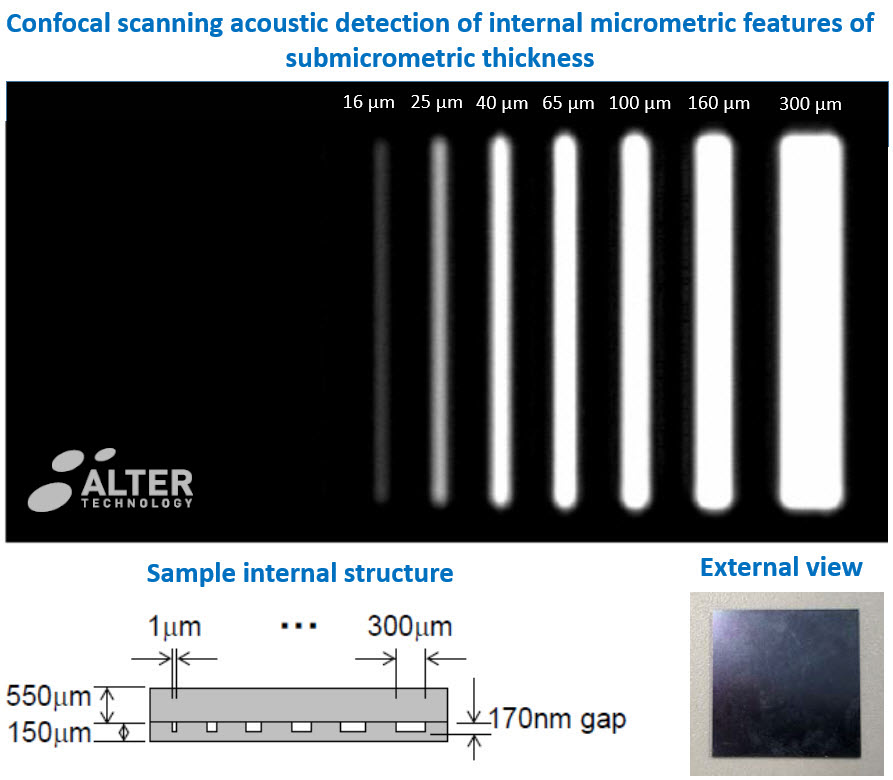 Summary
Micrometric-wide internal features of sub-micrometric thickness can be easily detected in our recently upgraded instrument. The high lateral resolution is within the current state of the start in the non-destructive inspection of deeply embedded objects.
Introduction
Scanning Acoustic Microscopy has proved to be a very powerful tool for the non-destructive detection of nanometre-thick defects (voids, cracks, and delamination) in plastic encapsulated microelectronic systems (diodes and semiconductors, integrated circuits and rid systems and others). However, the technique may present limitations in terms of lateral resolution when dealing with the detection of small area features. In this regards, lateral-sensitivity tests analyzing the detection limit of narrow features are taken of an indication to assess whether the instrument is reliable and accurate enough for a given application (e.g. the inspection of submillimetre packages with embedded micrometric parts).

Our Capabilities
Our recently upgraded capabilities allow us to detect micrometric features down to 16-25 µm as illustrated in the image. This confocal scanning acoustic microscopy inspection (CSAM) was conducted on a Si bonded wafers with artificial slots fabricated of submicrometric thickness (170 nm). The detected features are below a 0.5-mm-thick layer of silicon.
The high lateral resolution is within the current state of the start in the inspection of embedded objects. Smaller defects can be detector by increasing the transducer frequency, up to the GHz range, but in that cases the inspection depth is circumscribed to the subsurface regions, which precludes the inspection of critical parts in deep locations.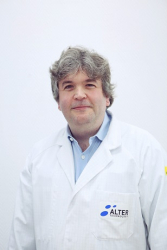 Latest posts by Francisco Javier Aparicio Rebollo
(see all)