Presentation on COTS validation for Solar Orbiter project prepared jointly by ESA (Silvia Massetti) and ALTER TECHNOLOGY. The presentation session took place in ESTEC during the European Space Components Conference ESCCON 2016 on the 2nd of March 2016.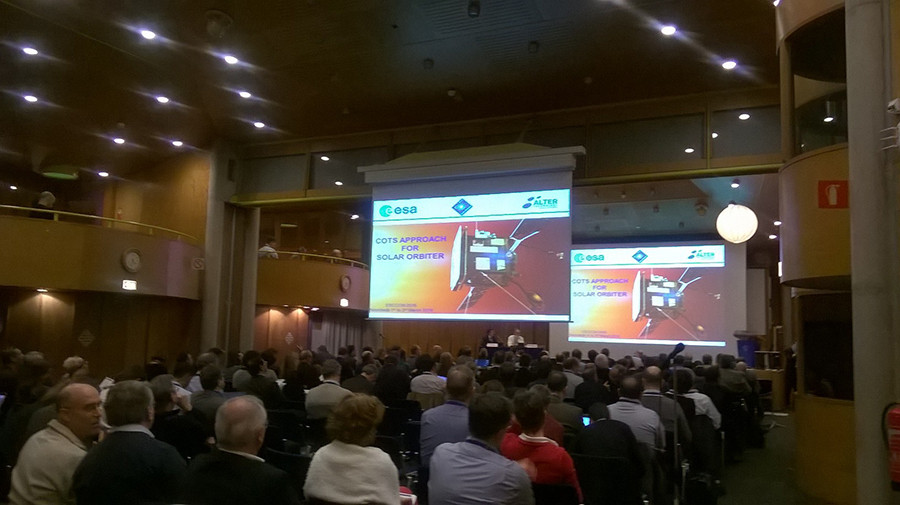 Alter Technology played a fundamental role in offering technical advisory, minimizing the use of non standard parts and provided the necessary flexibility and expertise in the tests performance and execution of evaluation activities on COTS parts.
GDE Error: Unable to load requested profile.
Preview
ESCCON 2016
Noordwijk 1st to 3rd March 2016
Overview of Solar Orbiter CPPA contract
Statistical data
Evaluation and screening test flow
Technical experience and lesson learnt:

Case  #1: issue of lack of verified data in data sheet
Case #2: CSAM failures and delamination issues
Case #3: Retinning process and solderability issue
Case #4: OTS complex device (identification of critical materials, components and production processes)
 Case #5: Low temperature application
Case #6: lack of manufacturer awareness of product capability and performances
Latest posts by Media ATN
(see all)