In October 2016 was published the new draft for the modification of the R.D 552/2014 divided in different sections centring in the operational needs to perform different RPAS activities inside the Spanish territory.
This text includes new relevant aspects as:
Possibility of operations in urban zones with aircrafts with MTOM < 10 Kg.
EVLOS operations are allowed.
Possibility of flights at night.
Totally autonomous flights are forbidden (according with OACI recommendations)
This new regulation is still an unofficial document, but it was also taken into account by ATN for its potential implication in the nearby future of the local normative framework.
Finally, it is important to mention that according to this Law, the compliance with this regulation does not excluded the compliance with other applicable regulations as radio spectrum use or data privacy and data protection.
GDE Error: Unable to load requested profile.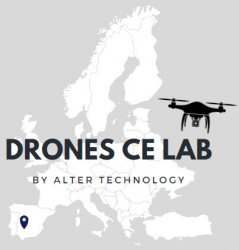 Latest posts by Drones CE Lab
(see all)