Development of Liquid Crystal Based Adaptive Optical elements for Space Applications
Objectives of the project:
To identify, review and evaluate the current status of programmable optoelectronic adaptive elements (POE).
To design and manufacture a POE produced to an agreed specification (Laser steering POE).
To test and characterize the produced POE. A particularly important aspect of this contract is to further understanding of how the materials and technologies involved in POE structures react to environmental conditions experienced in space activities.
To produce a technology roadmap that identifies the main areas of application for POE technologies and the developments necessary to achieve maximal performance and durability.
Liquid Crystal Selection
Liquid crystal technology
Rod shape molecules that are self align creating a macroscopic uniaxial structure generally birrefringent.
Standard Liquid Crystals: optical and electrical positive anisotropy — parallel
VAN (Vertical Align Nematics) liquid crystals — perpendicular.
Fast switching
Reduced susceptibility to fringing
Less crosstalk
The vertical state absorbs less UV.
Designed to withstand high light intensity and elevated working temperature (50ºC)
Driver design trade-off I-Chip-On-Glass</strong
A conventional solution for high-res micro displays
Technology not tested in UPM facilities
Impossible to separate electronics and device
Reduced number of external connections
Limited choice of drivers
–Not all display drivers are suitable for this application.
Driver design trade-off II – Flexible circuit board (FCB) or Chip-On-Flex
A conventional solution for high-res displays
Technology not tested in UPM facilities
–Necessary to purchase externally manufactured  FCB
–Possibility of soldering chips onto flex is studied by Emxys
One critical high density connector per 500 lines
Reduced number of external connections
Interconnection of the driver circuit and the ITO Tracks is done with anisotropic conductive adhesive Hitachi ANISOLM® AC-8955YW-23
Driving and Interconnection
The microcontroller manages the communication from the PC with the chip SSD1783 (Solomon Systech Limited) via a serial SPI bus interface and also, between the POE board and the computer (using a Bluetooth link). The team decided to implement Bluetooth communications in order to improve the usability of the system during the POE tests on the optical bench.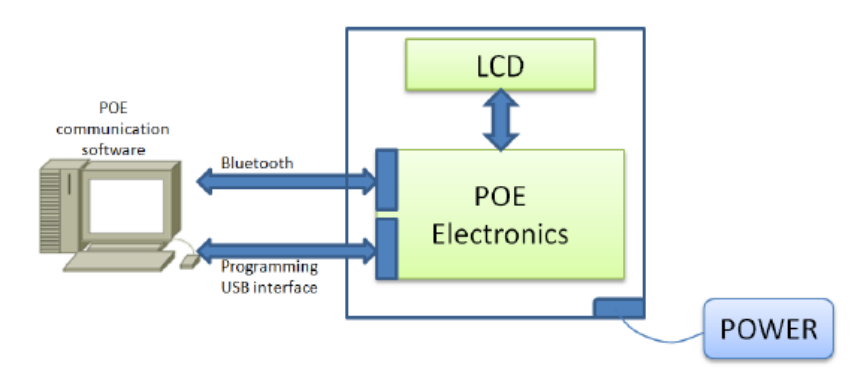 Read more about all the development process in the full report below
Conclusions
Programmable Optical Elements using Liquid Crystals is a promising technology of space use.
A beam steerer, foreseen to be able to withstand space environment, has been design.
Testing has not begun yet.
Driving Electronics complexity due to the high number of pixels.
But the driving electronics flexibility will lead to multipurpose LC devices.
GDE Error: Unable to load requested profile.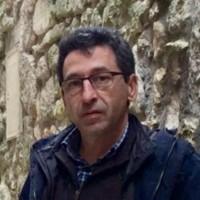 Latest posts by Juan Barbero
(see all)