Radiation Test experience at BMTI
Talk summary:
Some background information about BMTI will be introduced. 1.  Using built-in self-test (BIST) structures for SEE test BIST structures, scan chains and memory-BIST, are used in SEE hardness assurance of BMTI's IC products. The basic principle, consideration and skills will be given. Some implications for SEE assurance will be discussed.
SEE failure analysis and SEL evaluation with laser Laser is applied to analyze the failure mechanism and position of SEE errors, and to evaluate the SEL hardness of ICs. Some examples will be given.
Test method for distinguishing SEU and SET, and SET analysis BMTI proposed a method to distinguish SEUs and SETs, and analyze SETs in details. With this method we can obtain more implications for design and test without additional beam time and cost. The principle of this method and some application examples will be shown.
BMTI's featured SEE test modules Two modules for SEE testing to improve the test capability and efficiency will be introduced
Play the Video PAPER or download the presentation.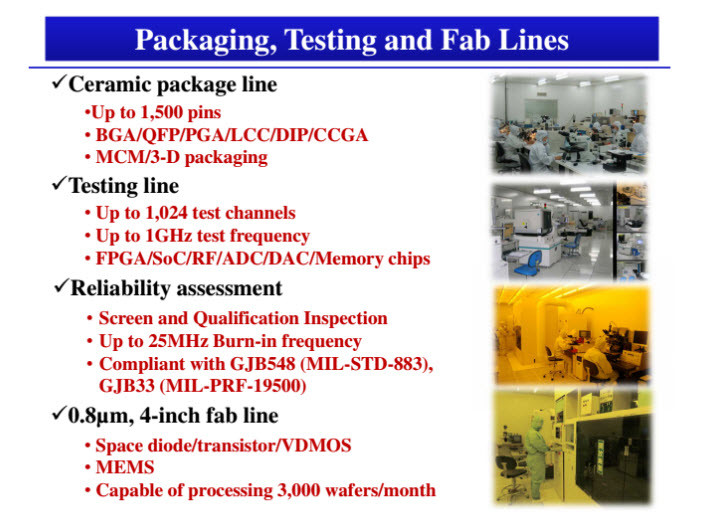 Speaker:

Dr. Zhao Yuanfu is currently the Director of Beijing Microelectronic Technology Institute (BMTI), which is the largest R&D entity of radiation-hardened microelectronics in China, whose products include CPU, FPGA, ASIC, ADC/DAC, SRAM, Bus Controller, etc. Dr. Zhao is a Ph.D supervisor in BMTI, where his research activities mainly focus on microelectronics and semiconductor devices, particularly on radiation effects, radiation hardening and radiation assurance of devices and integrated circuits. Dr. Zhao received his B.S. (1983) degree from Zhejiang University, M.S. (1986) from Xidian University, and Ph.D. (1989) from Xi'an Microelectronic Technology Institute in the field of microelectronics. He was a visiting scholar in Stanford University and Vanderbilt University (1996 ~ 1998).