ASSIGNED SCHOLARSHIP

Design of a System for Monitoring and Remote Control of a Board through a Keysight 34970A Data Acquisition System.
The aim of this project is to be able to design a set-up of control and monitoring of the characteristic parameters of discrete electronic components in parallel during the execution of the tests required for its validation for the European Space Agency.
The project is framed within an ambitious framework for the development of robust electronic component validation tools.
Data loggers such as the Keysight 34970 are used to monitor multiple signals (temperature, voltage, etc.) for long periods of time to identify irregularities. Examples of applications include monitoring of climatic chambers, inspection of components, tests for workbenches, troubleshooting of processes and realization of temperature profiles.
Unit 34970A presents 6½ digits (22 bits) of resolution, basic DCV accuracy of 0.004%, ultra-low reading noise and scanning speeds of up to 250 channels / sec.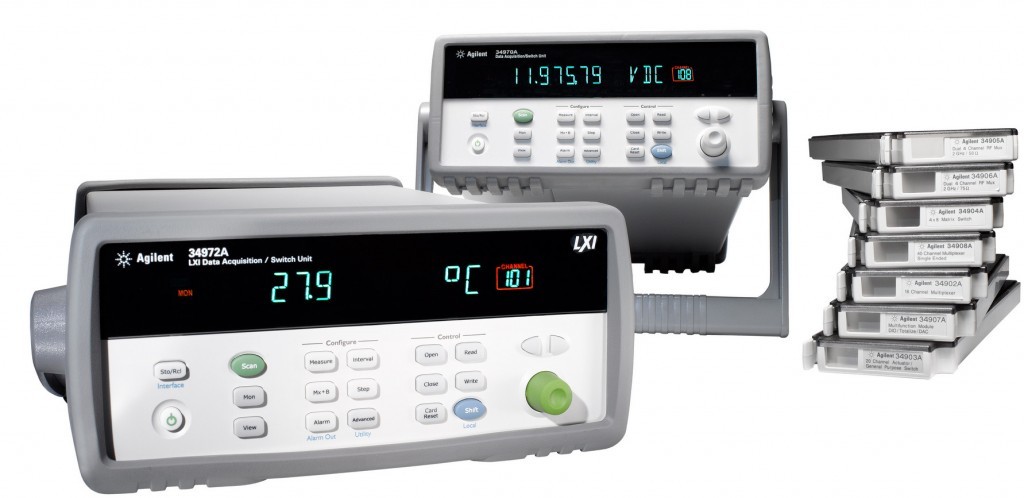 Characteristics / Candidate Profile
Knowledge is required – experience in:
Link to other activities:
This project is part of the development of the laboratory for the characterization of electronic components for space use:
Component electronics
Laboratory instrumentation and GPIB protocol
Labview
Design of PCBs
During the first week of the project Alter's tutor will give specific training on an example case, which will allow the student to limit the scope of this project based on the experience of the candidate and their familiarity with the work tools required.
During this first phase, the candidate will design and manufacture the control environment of a basic module and define the requirements and scope of the second phase, where this project would be scaled for use with a greater number of devices.
The project will end with an operational set-up, functional and validated by the tutors and documented in the required detail so that it can be the basis of a maintenance plan if necessary.
Plazo / Resultado esperado
Time Limit: It is expected that this second phase of development will take 4 to 8 weeks of work, and that the deliverables will be approved by the tutors at the end of the project.
Expected result:
Design and manufacture of a mechanical switching system.
Generation of the documentation associated with deliverable # 1.
Identification of improvement areas in case new versions were required.
University of Seville:    Fernando Muñoz / Rogelio Palomo
Alter Technology:   Javier Galnares
If you want more information, do not hesitate to write us.
Include in your message the Reference or Title of the work final Degree / Master in which you are interested.
[contact-form-7 id="8389″]