Servicios de Wire Bonding
Wire bonding es el método más usado para realizar interconexiones entre un chip semiconductor y un encapsulado o sustrato.
Optocap trabaja en estrecha colaboración con nuestros clientes en la fase del diseño del encapsulado para garantizar que se apliquen las técnicas de fabricación de diseño y se cumplan las reglas de diseño de wire bonding, siempre que sea posible. Esta actividad de diseño conjunto es fundamental para el desarrollo de un proceso de wire bonding de alto rendimiento, totalmente automatizado y optimizado por completo.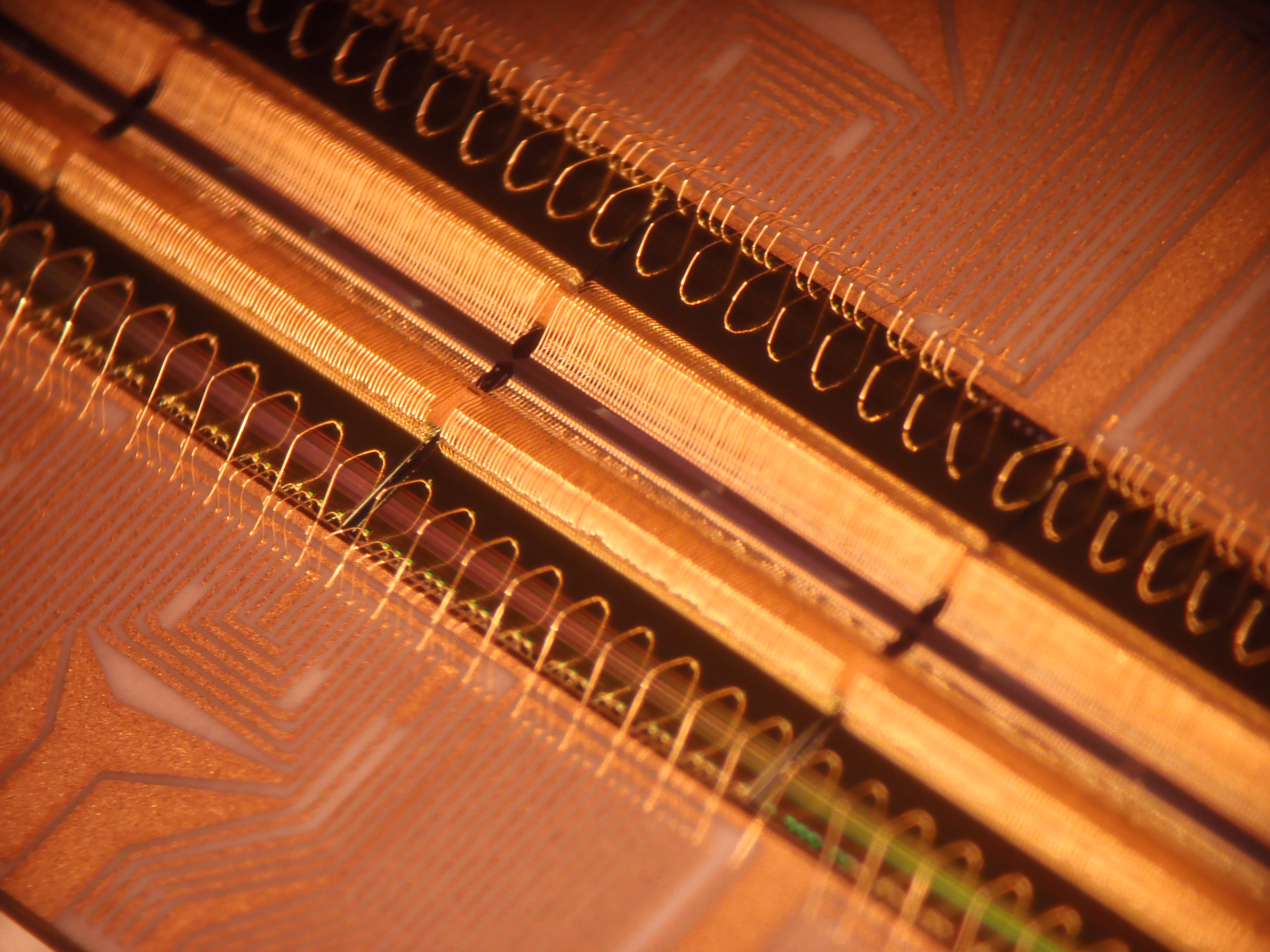 Al controlar y optimizar el proceso clave de wire bonding y los parámetros del material (como las energías ultrasónicas y las especificaciones de los hilos), se pueden desarrollar procesos de wire bond sólidos y fiables.
Nuestra empresa también ofrece datos de los ensayos de arranque de hilo y cizallamiento con punta de bola para facilitar la cualificación del proceso de wire bonding.
La capacidad y la experiencia de Optocap en cuanto a wire bonding reducirán el riesgo y el tiempo de salida al mercado en función de sus requisitos de wire bonding, además de proporcionarle una opción de fabricación rentable.
Gold Ball Wire Bonding
Our laboratories offers Gold (Au) ball wire bonding utilizing advanced automated wire bonding equipment.
Wire bond diameters from 17um to 33um can be handled with a capability for fine pitch wire bonding down to 50um.
As an expertise company also utilizes a range of advanced wire bonding techniques including reverse bonding for low loop profiles, die to die bonding and deep access wire bonding in a package to different heights.
Optocap's Gold (Au) ball wire bonding services are applied to wide range of package types including ceramic packages, open-cavity plastic packages and PCB's.
Wedge Bonding
Aluminum (Al) or Gold (Au) Wedge Bonding 17 µm to 75 µm diameter wire.
Ribbon Bonding
Ribbon Bonding Au up to 50µm X 250µm ribbon.  The larger surface area of the ribbon makes it an ideal interconnection option for high speed RF applications and high power devices
This post is also available in: Inglés