Evaluation of Optoelectronic Components for Space Applications
An evaluation of Optoelectronic Components for Space Applications has been exposed in the Aeroespace Testing, Design and Manufacturing 2008 Seminar by our professional Juan Barbero (Alter Terchnology Group Spain). The two topic studied give answer to the industry about why use our company in this type of report and what we can do and offer.
After expose key elements on the evaluation of Optoelectronic Components for Space Applications, where thermal vacuum and other environmental restrictions such temperature range, radiation or vibration and examples of Optoelectronic characterizati0ons done in our laboratories, we have been proveed that Alter Technology is the world´s leader in engineering, testing and procurement of High Reliability Electronic Components
Our company has an established world class reputation for supplying high reliability components to the Space Industry.
The skills and experience built up in component sourcing, procurement, project management, inspection, test, storage and failure analysis directly map across to Aerospace & Defence.
The Aerospace & Defence industry requires high reliability components but these are in increasingly short supply due to commercial cost pressures.
The company skill set can be directly applied to Pro-active Management and resolution of Component Obsolescence, which is a major problem for the Aerospace & Defence Industry.
Some points need to be treated, and some obsolescence trends are in our works, so we can offer solutions. With the solutions in hand we can break the spiral of Obsolescence.
Conclusions
Optical measurements are challenging
Antivibration tables
Optical connectors
Optical fibre
Precision positioners
Adaptation of systems is needed
Vacuum feed throughs
Temperatures ranges
Measurements during radiatin
Read or downland the full paper below
GDE Error: Unable to load requested profile.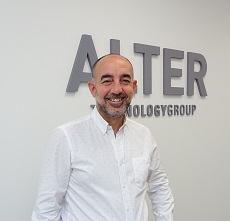 Latest posts by Demetrio Lopez
(see all)