Glassivation Integrity
This test is performed to verify the structural quality of the glassivation layer in aluminium metallized semiconductor devices or microcircuits. The glassivation layer is a deposited dielectric film (e.g., CVD, sputtered of electron beam evaporated glass or nitride, etc.) and its good condition is essential to avoid such problems as electromigration.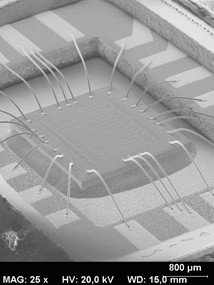 General view of a die
The sample is immersed in an aluminium etching solution, in accordance with MIL-STD-883 TM 2021. After etching, the final optical inspection at high magnification is performed using a scanning electron microscope. If the glassivation layer has no defects, no damage in the metallized device will be observed. The metal being etched will mean that the glassivation layer is either flawed or not duly protective and may lead to a failure.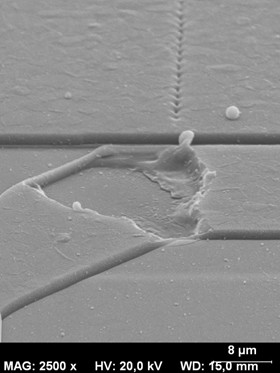 Defective glassivation
Lot rejection shall be based on the appearance of etched aluminium at any location other than along the edges immediately adjacent to intentionally unglassed areas (e.g., bonding pads, die edge, scribe line, etc.) as shown on figures 2021-1 to 2021-7 of MIL-STD-883, method 2021.
The defects detected in the glassivation layer shall be categorized as follows: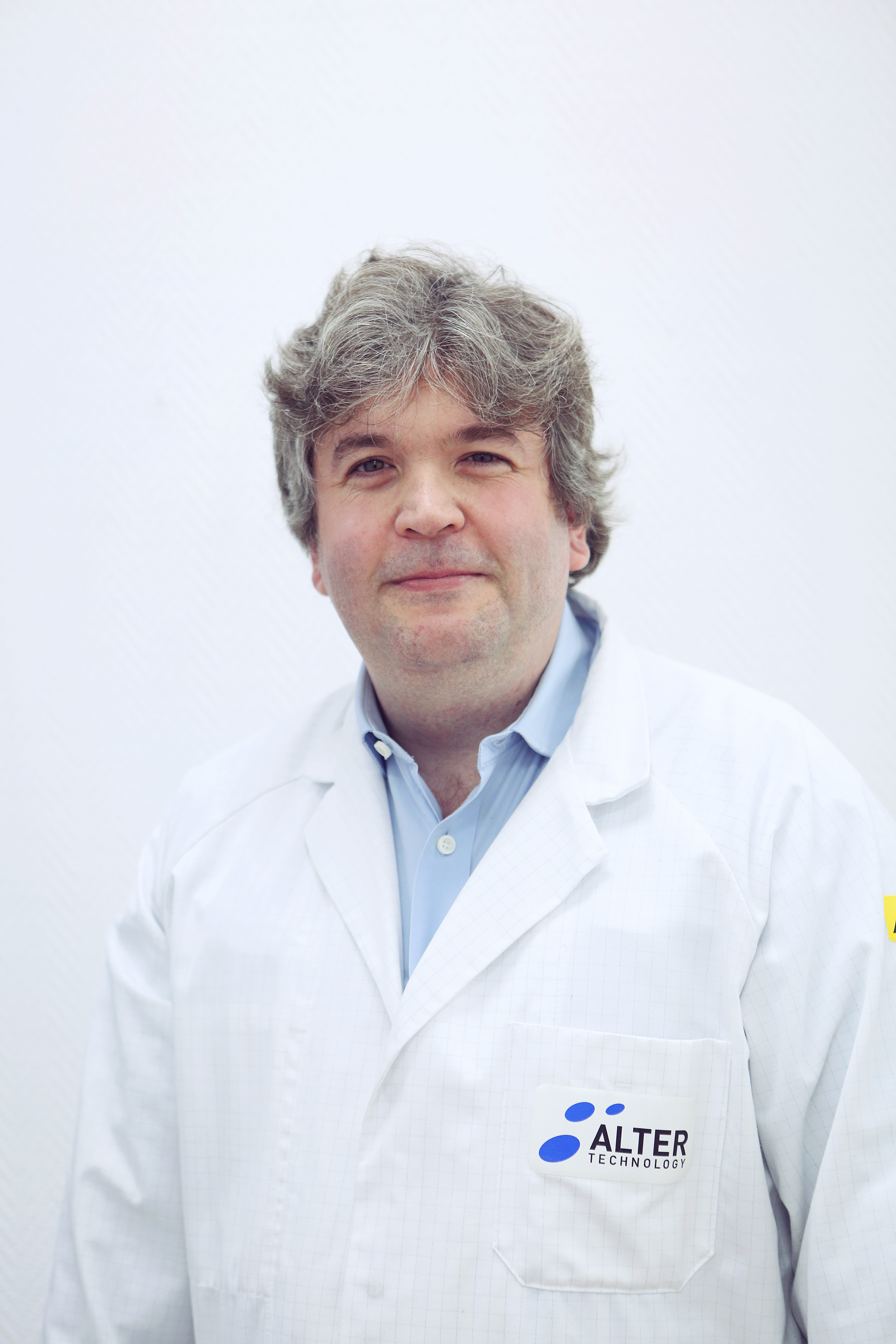 Senior Materials and Test Engineer
Francisco Javier has a Degree in Physics and a Ph.D. in Materials Science both from the University of Seville and has conducted different Post-doctoral stays at the University of Mons (Belgium), University of Trento (Italy) and the Spanish National Research Council
He works as materials and physical test senior engineer within the Destructive and Physical Analysis Department. In Alter Technology laboratories, his main tasks address the characterization of EEE parts by advanced microscopy techniques and the conception of new test procedures.
This post is also available in: Spanish