Challenges with image sensors vs. standard microelectronics packaging
Sensor and filter position, tilt and rotation.
Particulate control
Thermal management / noise reduction
Stray light
Optocap's Image Sensor assembly platform is a flexible solution for CMOS, CCD and Focal Plane Array sensor chips into ceramic packages.
Service offering:

Bespoke package design
Optics and window design
Materials procurement
Flexible – wide range of form factors
Thermal and mechanical modelling
Process development and qualification
Automated volume assembly
Space heritage for Image sensors
Assembly Capabilities:

Precision die and filter placement
Specialist particle control procedures
Stacked die capability
SMT of passive components
Flex circuit attach
Flip chip attach & Au stud bumping
Optimised wafer saw process for detectors
Wafer saw for glass and filter substrates
Process Highlights

Automated Die placement accuracy +/-15µm
Rotation control 2° to 5°, tilt control <50µm
Programmable epoxy dispensing pattern
Thermal or UV snap cure to maintain die position
Controlled clean environments – ISO7 cleanroom & laminar flow (ISO5)
CO2 cleaning optimised for sensor and glass.
Hermetic seam sealing in inert N2 environment
<5000ppm moisture content
Black dam dispensing for stray light
Standard Materials

Package Substrate: High temp co-fired ceramic
Lid: Optical grade Borosilicate glass
Die attach adhesive: Conductive or Non-conductive Epoxy
Wide range of epoxies in house
Wire: 17µm-33µm diameter, Au ball bonding
Wedge bonding for high-rel applications
Glass Adhesive: Thermal or UV attach epoxy
Test Capability (Alter Technology)
   Sensor Characterization

Under illumination, uniform light source.
Dark current characterization
Custom electronics developments
Temperature stabilization setups

Photodiode Array

Precision FemtoAmp Dark Current measurements
 Radiation Test

Proton 10MeV to 200MeV
Gamma Low & High dose rates
Heavy Ion Beam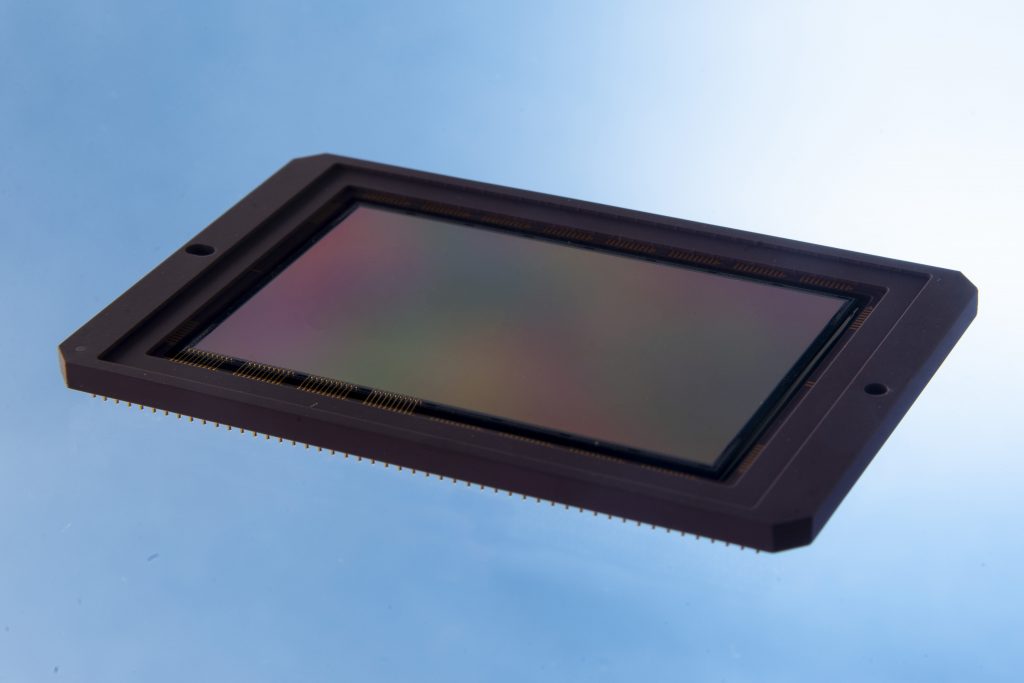 Optocap provides contact package design and precision assembly services for a wide range of optoelectronic, microelectronic and MEMS devices. We offer end to end backend semiconductor manufacturing from wafer singulation to the assembled product.
This post is also available in: Spanish