Alter Technology had an active participation in the Meeting on Engineering and Employment (ESIEM), which was held on April 25, 2018.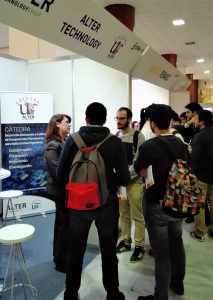 This type of journeys with the university students of the last years of career or recent graduates, allows us to establish a closer relationship with them.
In these days we had a stand and we offered several subjects to the students of the University to develop practices and TFG / TFM in our company.
This academic year 2018/2019, we have offered 6 scholarships that take place between July 2018 and June 2019.
GDE Error: Unable to load requested profile.
Latest posts by Media ATN
(see all)